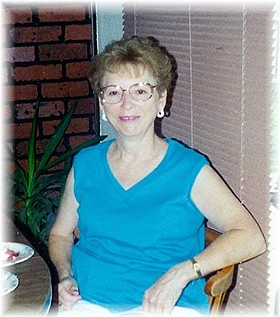 Helen Nadine Bailey
Hood River, Ore.
March 9, 1935 - December 25, 2016
Helen Nadine Bailey passed away Dec. 25, at Providence Hood River Memorial Hospital with family by her side. She was 81 years of age at the time of her passing.
Nadine was born on Saturday, March 9, 1935, in Pawnee, Okla. Nadine was the oldest of four siblings: Harold, Samuel, and Patricia. Nadine and her family were proud members of the Eastern Shawnee Tribe of Oklahoma. Her grandfather, Thomas Captain, advocated for — and ultimately secured — federal recognition of the Eastern Shawnee Tribe and served as the tribe's chief for many years. Throughout her life, Nadine's membership in the tribe was a central part of her identity.
During the war efforts in 1942, Nadine's Father; John Samuel Captain, moved the family to Portland, Ore., for several years where he and Nadine's mother, Pearl, worked in the shipyards. At age 14, Nadine and her family returned to Oklahoma in 1949, just prior to her father's death. After the passing of her father, they moved back to Portland, and then settled in Odell.
Nadine attended Wy'east High School, excelling in the area of arithmetic and office skills. She once shared that her goal was to be an accountant, but was told women couldn't hold that position and she should pursue office work. She was extremely proud of her abilities in typing and short hand. Nadine graduated from high school as a member of Wy'east's inaugural class of 1952.
Shortly after graduation, in 1953, Nadine met and married the love of her life, James "Hap" Orin Bailey, Jr. She often shared the sweet story of their engagement saying, "Hap took me to his folks home, grabbed me by the hand exclaiming, 'Mom look what I found!'" They were married in Stevenson, Wash., on Aug. 8, 1953.
This began their life together. Nadine and Hap then welcomed three children: Sherryl, Alan, and Terry. The family enjoyed their lives in the Hood River valley by participating in their church, community, and family activities. Nadine worked as a fruit packer for Lage Orchards and Diamond Fruit Growers for many years, while Hap owned and operated his own construction company.
Nadine's most enduring character trait was her strong commitment to loving and caring for her family. This began after the death of her father, when she adopted a parenting role for her youngest sister, and continued after a 1960 near-death accident involving Hap. Although Hap recovered and was able to resume his construction work, this highly impacted the family. As Hap's health weakened, Nadine — or "Nate," as her close friends knew her — continued to work, take care of her children, and tend to her ailing partner. Her strong faith in God and her sense of loyalty saw her through the toughest of times. Hap passed away in Yuma, Ariz., in 1992, with Nadine right by his side. Several years after Hap's passing, Nadine moved to The Dalles, Ore., where she lived until her most recent move back to Hood River.
Nadine was a skilled and self-taught pianist who loved composing her own music and poetry. She also was a devoted fan of country and gospel music and dancing, or "Honky Tonkin" as she referred to it. She loved to crochet and fell asleep most nights with a book in her hand. In the '90s, Nadine even taught herself how to paint landscapes (in both water color and acrylic) that reflected the Oregon mountains and valleys that had become her home. She and Hap also treasured snow-birding to Arizona in their motor home together.
Nadine belonged to and participated in many groups and organizations, including The Women of the Moose, The Fraternal Order of the Eagles, and The American Legion Auxiliary.
She enjoyed giving back to her community and had great empathy for others. Her greatest joys in life were her grandchildren. She took the greatest pride in all that they did and supported every venture with them. She never missed a Christmas program, 4-H exhibit, birthday, or baseball game. The pain felt by her passing is a testament to the lasting impact she made on so many.
Nadine was preceded in death by her father, John Samuel Captain, mother, Pearl Coila Gunnels Captain, and her husband, James Orin "Hap" Bailey, Jr. She is survived by her siblings and their spouses: Harold and Frankie Captain, Samuel and Reba Captain, and Patricia Captain. Also surviving are her children and their spouses: Sherryl and Ron Gehrig, Alan and Kate Bailey, and Terry and Lisa Bailey, all of Hood River. She is also survived by 10 grandchildren, many great grandchildren, nieces, nephews, and one great-great grandchild. Nadine was a beautiful soul inside and out who will be eternally missed by her family and friends.
Services are planned for 11 a.m. on Monday, Jan. 2 at Anderson's Tribute Center (Funerals • Receptions • Cremations), 1401 Belmont Ave., Hood River. Visit www.AndersonsTributeCenter.com to leave a note of condolence for the family.
Services for Helen Nadine Bailey
January 2, 2017

Memorial service: 11 a.m.
Anderson's Tribute Center