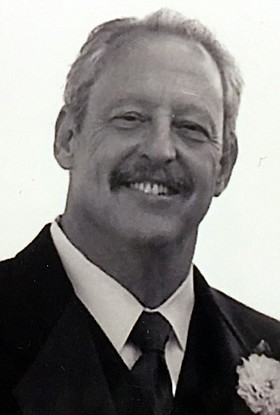 Mark Steven Beam
April 2, 1951 - December 29, 2015
Mark Steven Beam passed away peacefully on Dec. 29, 2015, surrounded by family and friends in Arizona. He was born on April 2, 1951, in Hood River, Ore., to Cliff and Phyllis Beam.
Mark attended Hood River schools, graduating in 1969. He joined the Navy for four years, traveling abroad and serving several tours in Vietnam. After his discharge from the Navy he returned to Hood River and married Kim Smith in 1976.
Mark began work at the Hood River wastewater treatment plant before taking over as manager at the Odell Sanitary District, where he built one of the state's most modern sewage plants and received a national award that sent him back to Washington, D.C.
While working, Mark and wife Kim, who worked as a registered nurse at the Hood River Memorial Hospital, purchased 10 acres in Odell and planted one of the first chestnut orchards in this area. Mark and Kim, along with their three children, Ryan, Chad and Maggie, spent many hours working the farm, enjoying the dogs, cats, horses, ducks, turkeys, and a pot-bellied pig, as well as the many visitors that frequented the farm for their annual chestnut roast or to just buy/sample fresh chestnuts.
Mark worked at the Odell Sanitary District until his retirement in 2009. That is when Mark and Kim purchased their RV, sold everything and traveled the United States, enjoying the sights, meeting new friends and trying some golfing. After five years of traveling, they settled down to travel between Hood River and Arizona.
Mark was preceded in death by his mother, Phyllis (Cantrell) Beam.
He is survived by his wife, Kim; children and grandchildren: Ryan, Trista (Goe), Trevon and Rylyn Beam, Chad, Crystal (Lesselyoung) Josee and Charley Beam, Maggie (Beam) and Tyson Hazlett, all of Hood River; Clifford and Dorothy Beam, of Billings, Mont.; and Doug and Polly Beam, of Albany, Ore.; as well as a vast extended family.
There will be a private family interment with military honors but please join the family for a "remembrance" at the Hood River Elks Club, Jan. 17 from 2-5 p.m. to share memories.
Donations may be made to the Wounded Warriors Project or a charity of your choice.