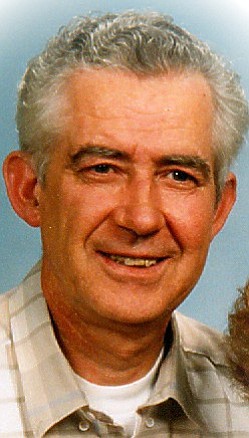 Donald LaVerne Smith
August 4, 1934 - January 18, 2016
Donald LaVerne Smith was born in Severance, Kansas, on Aug. 4, 1934, to parents Agnes Zelma (Jones) and Charles Francis Smith. The family moved to Oregon when he was 1 year old.
Donald spent summers traveling with his parents throughout Oregon, California and Montana picking cherries and pulling onions to earn school money. In high school, Donald excelled at basketball, playing for the team at Odell High. He was in the first class to graduate from Wy'east High School.
On Oct. 17, 1954, he married Mary Alice Sharkey at the Nazarene Church in Parkdale, Ore. They lived in the house he built for 61 years.
Donald worked for Hanel Mill for 40 years as a gang sawyer. He retired in 1989 due to medical reasons.
Mr. Smith enjoyed hunting, woodworking, building things and loved sports; he was a Portland Trail Blazer follower. He also coached his own children and others in Little League, Babe Ruth and American Legion baseball for many years.
He loved being a grandpa and enjoyed spending time with his grandkids at their school activities, sporting events and at home. Though he was confined to a wheelchair later in life, this did not slow him down and he continued to do the things he loved.
Donald Smith passed away in Hood River, Ore., on Jan. 18, 2016, at the age of 81. He is survived by his wife, Mary, of Hood River; sons Ron Smith (Terry) of Hood River, Randy Smith (Jeanne) of Colorado Springs, Colo., and Terry Smith of Hood River; daughter Renee Carey (Erich), of Cascade Locks, Ore.; sister Sharon Robertson of Mosier, Ore.; 11 grandchildren and seven great-grandchildren.
A memorial service will be held at 2 p.m. Saturday, Jan. 23, at the Hood River Church of the Nazarene. To send condolences to the Smith family, please visit gardnerfh.com.

Condolences are being received online.