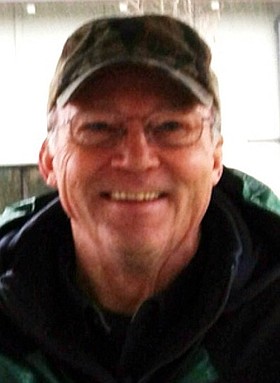 Roger Allen Muma
May 31, 1950 - January 12, 2016
Roger Allen Muma, 65, passed away unexpectedly on Jan. 12, 2016. He had a heart attack while sleeping in his Brush Prairie, Wash., home. He was born May 31, 1950.
His heart was heavy at the time of his death, as his wife of 43 years, Florence Muma, had entered Legacy Emanuel's ICU with a severe infection she is now recovering from. The two were lifelong sweethearts. In their hometown of Hood River, Ore., Florence and Roger met in first grade and started dating in high school.
Roger attended Wy'east High School and Oregon State University. He was the owner of Pro-Tekt coatings for 35 years, where he formulated many epoxy floor coatings that have been used around the world.
First and foremost, Roger was a family man. He is survived by Florence and daughters Julie Hoff and Jennifer Baker of Vancouver, Wash., and Heather Bishop of California. He also leaves behind sons-in-law Raymond Hoff, Jeremy Baker and Jason Bishop; siblings Kathy Willis, Gloria Sappington and Mike, Stan and Dean Muma; and nine grandchildren: Jessica, Chants, Kevin, Ashton, Jordan, Brayden, Titus, Talea and Myah.
He was preceded in death by his parents, Selwyn and Hazel Muma, of Hood River.
Roger enjoyed hiking and hunting in the Pacific Northwest and spending time with his grandchildren. They absolutely adored their Papa Roger and will miss him dearly along with all who knew and loved him.
A celebration of life will be held Friday, Jan. 29, at 7 p.m. at New Heights West Church, 400 W. Evergreen Blvd., Vancouver, WA 98660. A graveside service will be held at Parkdale Upper Valley Cemetery in Hood River, Ore., on Jan. 30 at 2 p.m.
A GoFundMe account has been created to support Florence and her recovery. Visit https://www.gofundme.com/8ehsb45w.