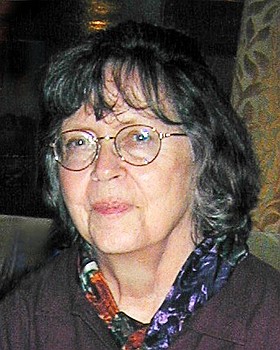 Marilyn West Pheasant
unknown - January 20, 2016
Marilyn West Pheasant, 83, died on Jan. 20, 2016, from complications from vascular dementia.
She leaves her daughter, Elizabeth Pheasant, along with her sister-in-law, Martha Ullman West, her niece, Alice Emily West, grandnephews Michael Johnson, Jeff Johnson, and Feodor West, and grandniece, Flora West.
She was preceded in death by her parents, her sister, Molly Marie Johnson, and her beloved brother, Franklin C. West.
Marilyn was born in 1932 in Portland, Ore., to Bess Dixon West and Emil Edward West. The family was in the logging industry and they lived in various logging camps throughout Oregon, until they settled in Roseburg.
An accomplished horseback rider and trainer, she was rodeo queen in Roseburg in her teens, and was often called the "Dale Evans of Roseburg" by her brother.
In 1954, she married Charles E. Pheasant. They lived in various cities in Wyoming and Colorado. Marilyn and Charles divorced in 1968.
Marilyn highly valued education and while working full time, she got her bachelor's and master's degrees in political science from the University of Colorado, and a Ph.D. in education administration from the University of Oregon in her early 50s. She was a superintendent of schools at Cascade Locks and Olney, Ore., school district, from which she retired in 1997.
She loved teaching and children, and in her career she made a positive impact on many people's lives. Following her retirement, she traveled extensively, in the U.S. and abroad, taking cruises through the Panama Canal, and across the Baltic Sea to see Stockholm, Tallinn and St. Petersburg.
Throughout her life she worked for the Democratic Party, and was involved in Vasa, the Swedish American Fraternal Organization. She loved all animals, especially crows, enjoyed bird watching and reading about many subjects, including American history and politics and Native American culture.
The family would like to thank Gena's Best Care of Kirkland, Wash., and to offer special thanks to Gena, Mimi, Dana and Ana for their compassion, friendship and skilled assistance during the final two and a half years of Marilyn's life.
In lieu of flowers, please raise a glass to her memory, toss a French fry to a crow or send a donation to Emily's List at emilyslist.org or to a charity of your choosing.