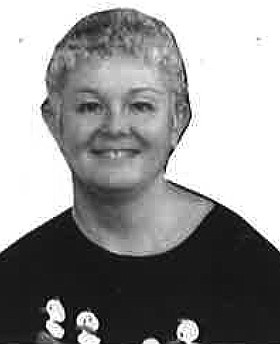 Annette "Annie " Louise Owen (Bostwick)
September 6, 1962 - July 13, 2016
Annette Louise Owen (Bostwick), or Annie as her family knew her, slipped gently into God's arms Wednesday morning, July 13, 2016, at 2 a.m. She had been battling cancer and other complications for some time, when Sunday, she suffered what appeared to be a heart attack and went into a coma, never regaining consciousness.
She was born Sept. 6, 1962, and was adopted by George and Eileen Bostwick in 1965. Always a happy little kid, she grew up in Hood River and attended both public school and Christian school, and worked at various jobs, such as at Fishers Pharmacy on Oak Street and Radliff Orchards on Barrett Road. She graduated in 1979, and married Jim Owen on June 20, 1981, at the Methodist Church in Hood River.
They relocated to Corvallis, Ore., where Jim attended college, and Ann continued to work at another pharmacy. Their son, Joshua, was born to them in 1985 and daughter, Rebecca, in 1988. Ann and Jim continued to live together in Corvallis until their divorce in the 1990s, at which time Ann moved out of Oregon and relocated to Texas, and eventually Missouri in 2005, where she resided until her death Wednesday.
Through the years, she had various other jobs, such as selling Avon, and was active in a local church in Independence, Mo., where she established important friendships that helped sustain her life in Missouri.
She was also a proud grandma after daughter Rebecca married John Deeds, and they were blessed with three children.
Ann also met David Murray while living in Independence, which laid the groundwork for a loving relationship the last three years of her life. As her constant companion and caregiver, David provided the emotional support that helped Ann overcome and survive breast cancer and a variety of other health-related issues which she struggled with in the past years.
Ann was able to travel to Oregon and visit her mother, Eileen, in May 2008, before Eileen's death in 2009. She was able to visit other family members and friends during this trip, which proved to be her last visit to Oregon until her recent death. She is survived in death by her daughter, Rebecca Deeds and grandchildren Kaden, Rileyann and Janie; son Josh; and her ex-husband James and wife Lisa of Corvallis; in addition to brother Tom Bostwick, of Hood River, and David Murray of Independence.
Ann was a Christian lady, and now rests with the Lord, loved and remembered by those who shared her life and loved her. Until we meet again in heaven, my sister — all my love to you.