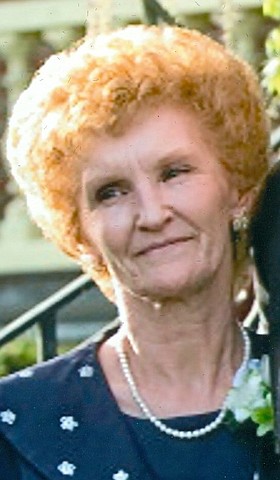 June M. Miller
September 28, 1945 - July 21, 2016
June M. Miller, affectionately known as "Junebug," was born Sept. 28, 1945. She passed away on July 21, 2016.
June was a beloved wife, mother and friend. She worked for the State of Oregon for 25 years, serving as a district manager of senior disabled services. June had a reputation of caring deeply for people.
Unconditionally generous, she aided in the long term care of her disabled brother. She was never without time to give assistance to those in need.
Small in frame yet big in heart, she tackled her fear of dogs only to find her best four legged friends in a Lhasa Apso, "Poopsie," and Shih Tzu "Baby," who absolutely adored her.
An avid fisherman, June loved the outdoors. Fishing on the Snake River and camping at the coast along with her mother and three young sons brought her joy. She was a voracious reader and formidable pinochle opponent, teaching any who wanted to learn.
June was preceded in death by her parents, Noble and Ruth (Moore) Hollars.
June is survived by her husband Darrel "Dooley" Miller, brother Jerry, sons Edward, Daniel and Gary, daughters-in-law Carol and Jennifer, stepdaughter Lisa Vieira, and stepson Steven and his wife Rita. She is also survived by 10 grandchildren and five great grandchildren.
June died peacefully at home in the midst of those who loved her. May she rest now, in the presence of our loving and merciful father and his heavenly angels in everlasting peace.
At June's request, no services will be held.
Donations can be made in June's name to Providence Hospice of the Gorge, 1630 Woods Court, Hood River, OR 97031.
Arrangements are under the direction of Anderson's Tribute Center, 1401 Belmont Ave., Hood River.
Please visit www. Ander-sonsTributeCenter.com to leave a note of condolence for the family.