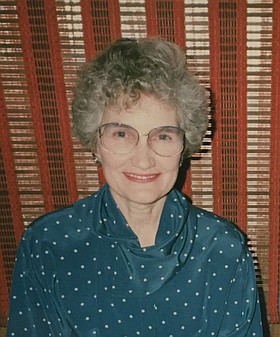 Betty Joyce Akiyama
Hood River, Ore.
July 25, 1931 - June 6, 2016
Betty Joyce Akiyama (nee Dyksterhuis) of Hood River, Ore., passed away peacefully and surrounded by family on Monday, June 6, 2016, two days after celebrating her 60th wedding anniversary. Betty was born on July 25, 1931, in Hartman, Colo., the second of four children of Paul and Joyce Dyksterhuis. She was preceded in death by her parents, by her older brother Eugene, sister Pauline and beloved brother Jerry.
Betty moved with her family from Colorado to the Willamette Valley in 1936, where her father worked in the sawmill industry before buying a farm in Coburg in 1954. Betty was an active girl who loved running along the creeks near her home in a childhood game called "Run, Deer, Run." A talented writer, Betty served as reporter and editor of the Cottage Grove High School newspaper. She was gifted at music from an early age. She played the organ for the local Methodist Church while in high school to pay for her music lessons. She dreamed of studying music at the University of Oregon — before opting for what her parents thought was a more practical path: to become a registered nurse. She studied at Good Samaritan School of Nursing in Portland. After graduation, Betty was persuaded by nursing school friend Nita Klein to move to the Oregon Coast for a job at the Reinhart Clinic in Wheeler, Ore. It was there that Betty met and fell in love with a young optometrist, Saburo Akiyama. Betty and Sab married on June 4, 1956, in Oregon City. They bought a home in Neahkahnie and continued working as nurse and optometrist for several years, welcoming first daughter Kathryn in 1957, followed by Diana in 1958. Soon thereafter, Sab had an opportunity to buy an optometry practice in his hometown of Hood River, and the young family moved there to begin a new life-chapter. In 1962, they welcomed third daughter Patricia, followed by Jennifer in 1965. As her children grew older, Betty worked more hours as an emergency room and surgery nurse at Hood River Memorial Hospital, and eventually became a fulltime nurse. Even while working and being a full time mother, Betty found time to go back to school to complete the Bachelor of Science degree she started years earlier at Linfield College.
Betty's love of music and deep spirituality were precious gifts that she shared with her family, her church and her community. She played a key role in the life of St. Mark's Episcopal Church in Hood River. Betty continued to study the organ and served as organist and partnered with the choir at St. Mark's for three decades — for "those who sing pray twice." In addition, she led a successful fundraising campaign to purchase a new organ for the church. Betty also played the organ for Asbury Methodist Church for several years.
Betty will forever be remembered for her beautiful organ music, her impeccable and classical style, an infectious laugh, for many meals carefully prepared for family and friends (including her famous Yuletide eggnog), and her unmatched wizardry as a seamstress for the dresses and outfits she made for countless school dances, Easter ensembles, ceremonies and family milestones. Her talents were legion, and always lovingly and generously shared with those around her.
Betty is survived by husband Saburo, daughters Kathy, Diana (Michael Jackson), Patricia (David Larsen), Jennifer (Patrick Tahara), and three grandchildren, Jasmine, Kazuhiro, and Emiko. She is also survived by a cherished, extended family and many longtime friends who join together in mourning her passing.
The family extends its deep and heartfelt thanks to the extraordinary caregivers and staff at Brookside Manor, who provided Betty with compassionate and loving care since 2007. Saburo's devotion to Betty never wavered; he visited Betty thousands of times until the Lord called her home. The family also expresses their profound gratitude to the amazing people at Heart of Hospice, who were an abiding and comforting source of support for Betty. There are truly angels who walk among us, and who inspire us.
A memorial service and reception will be held at 2 p.m. on Saturday, July 30, at St. Mark's Episcopal Church in Hood River. In lieu of flowers, memorial donations may be made to the St. Mark's Endowment Fund for Betty Akiyama and/or to the Hood River Heart of Hospice.
Please visit AndersonsTributeCenter.com to leave a note of condolence for the family.
Services for Betty Joyce Akiyama
July 30, 2016

Memorial service: 2 p.m.
St. Mark's Episcopal Church, Hood River