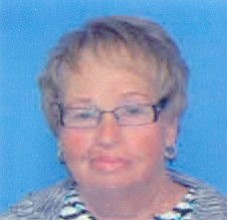 Blanche "Babe" Edyth Bausch
Hood River, Ore.
June 11, 2016 - January 11, 1941
Blanche Edyth (Babe) Bausch, 75, passed away June 11, 2016, at Providence Portland Medical Center in Portland, Ore. Blanche was born Jan. 11, 1941, to John and Lydia (Beard) Hickman in Nyssa, Ore. She, her brother Charles and sister Peggy were raised in Portland. Blanche graduated from Franklin High School in 1959. She married Steven G. Bausch on Sept. 11, 1961, in Multnomah, Ore. They moved to Hood River and opened the Charburger restaurant in 1967. Blanche worked at the restaurant for 47 years.
Blanche enjoyed traveling the world. She traveled to many foreign countries, including China, Egypt, Cambodia, Thailand, Britain, Ireland, Spain, France, Germany, and Italy. She and her husband traveled around the U.S. gathering antiques for the restaurant. Many are still displayed at Charburger. She enjoyed camping, RV-ing, and hiking. She was an avid tennis player and also enjoyed golf. The family has a home in Lincoln City and she loved long walks on the beach. She spent winters in San Carlos, Mexico, where fishing, water fun, and long walks on the beach with her dogs were part of her life. She also enjoyed ceramics, candle making, and square dancing … as well as a good book. The family had a condo in Maui, Hawaii, where she spent many winters enjoying the ocean and beach.
Blanche is survived by her husband Steve, son Kenneth A. Bausch, daughter Kalie A. Bausch, and grandchildren Aaron Bausch, Elise Ferguson, Emily Ferguson, and Marshall Bausch. She is also survived by her great granddaughter Kaileena Ferguson, McKenzie Bausch, and her beloved dogs Phobie and Stoney.
A celebration of life will be held for Blanche on Saturday, June 25 at 3 p.m. at her home, 4120 Westcliff Dr., Hood River.
Arrangements are under the direction of Anderson's Tribute Center (Funerals • Receptions • Cremations), 1401 Belmont Ave.
Please visit AndersonsTributeCenter.com to leave a note of condolence for the family.

Services for Blanche Edyth Bausch
June 25, 2016

Celebration of Life: 3 p.m.
Blanche's home, 4120 Westcliff Dr., Hood River