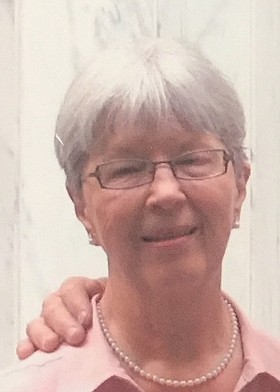 Ida Ruth Jackson Hatch
Hood River
September 16, 1940 - June 22, 2016
Ida Ruth Jackson Hatch passed away June 22, 2016, surrounded by family at her home in Hood River, Ore. She was 75 at the time of her passing.
Ida was born Sept. 16, 1940, to Floyd James and Phyllis Swensen Jackson. She was the third of six children born to Floyd and Phyllis. Ida was raised and educated in Ashton, Idaho. She attended Ricks College in Rexburg, Idaho, on a Seminary scholarship, and graduated with a Provisional Certificate degree to teach in the elementary education system.
Ida taught third grade for a year at St. Anthony, Idaho, after graduating from Ricks College, and then she attended Utah State University in Logan, Utah. She became ill part way through the year and had to drop out. She was seeing a doctor in Boise, Idaho, when she met her husband to be, Melvin Stearns Hatch, at a church dance in Boise. They were married in the Idaho Falls LDS Temple on June 28, 1963.
They lived in several places before moving to Hood River, including Boise, Salt Lake City, Utah, and Belgrade, Mont. While visiting friends in Hood River in the fall of 1976, and being enthralled with the area, its beauty, mild climate, the abundance of available fresh fruit, and nice people, they decided to sell their home in Belgrade and make Hood River their new home.
Ida was active in the Church of Jesus Christ of Latter-day Saints all of her life, serving in most of the auxiliaries of the church, including Branch and Ward Primary music leader, Branch and Ward choir and music director, Stake choir and music director, teacher in the Ward Young Women's auxiliary, counselor in Branch and Ward Young Women and Ward Relief Societies, Branch Relief Society president, Hood River Ward Relief Society president, Stake Homemaking counselor, and Stake Relief Society President.
Ida collected bells, loved working jigsaw puzzles, and wrote some poetry, skits and "spoofs" on well-known poetic writings. She also liked to cook and bake. One of her specialties was making candy … toffee, caramels, turtles, graham cracker fudge, chocolates, etc.
She also loved the outdoors, especially hiking in the Northwest. The beauty and splendor seen during the many hikes the family and friends participated in filled her with joy.
Ida had a keen sense of humor. She loved to laugh and engage in good clean fun. She often expressed how she loved that her kids were so delightful and fun to be around because they each had their own unique quick wit and humor. One of her expressions about raising children was, "Mel and I probably didn't do the best we could, but we did the best we knew how … and the kids turned out wonderful in spite of us!"
The grandkids were her greatest delight and she loved them dearly. Her regret was that she didn't see them often enough.
Mel and Ida owned Hood River Interiors in the old Tum-a-Lum building on Oak Street for several years. When the economy went south in the early 1980s, they moved it up on the Heights, where the Mesquitery is now. It was just a block from their home on 13th Street (now the Thai House). The business failed, and Ida went to work for Denturist Gary Hornbeck on the Heights, where she worked for a couple of years. In 1986, she got a job for Columbia River Inter-tribal Fisheries Enforcement as a police dispatcher for the four Indian treaty tribes, Yakama, Nez Perce, Warm Springs, and Umatilla, where she worked for 17 years. She retired in June of 2003.
Serious health problems became a factor in 2004-2005, just after she retired, and continued throughout the rest of her life.
Ida is survived by her husband, Mel, of Hood River; children, Shelli (John) Acton of Gresham, Ore.; Sheryl (Chris) Cardani of Eugene, Ore.; Cami (Kevin) MacDonald of Conway, Mass.; Darren (Meredith) Hatch of Gig Harbor, Wash.; Karen (Matt) Nerdin of Santa Barbara, Calif.; and 20 grandchildren.
Ida was preceded in death by a sister she never knew (Marilyn), her parents, Floyd and Phyllis Jackson, and a brother, Narvin (Pink) Jackson.
A viewing will be held on Friday, July 1 from 2:30-4 p.m. at The Church of Jesus Christ of Latter-day Saints, 1825 May St., Hood River, and a service will be at 4 p.m. Following the burial at Idlewilde Cemetery, 980 Tucker Road, there will be a reception at the Church.
Arrangements are under the direction of Anderson's Tribute Center (Funerals • Receptions • Cremations), 1401 Belmont Ave., Hood River.
Please visit AndersonsTributeCenter.com to leave a note of condolence for the family.
Services for Ida Ruth Jackson Hatch
July 1, 2016

Viewing: 2:30 p.m. to 4 p.m.
The Church of Jesus Christ of Latter-day Saints, 1825 May St., Hood River
Funeral: 4 p.m.
The Church of Jesus Christ of Latter-day Saints, 1825 May St., Hood River; following the burial at Idlewilde Cemetery, 980 Tucker Road, there will be a reception at the Church