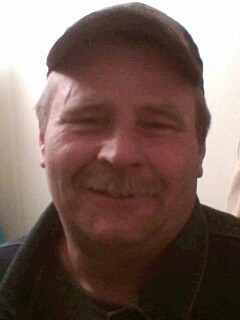 Clifton "Tye" Tyler Hendershot
Parkdale, Ore.
November 6, 1964 - June 2, 2016
Clifton Tyler Hendershot (Tye), 51, of Parkdale, Ore., left this life June 2, 2016, at Providence Hospital in Hood River, Ore.
Tye was born Nov. 6, 1964, at Hood River Memorial Hospital to Loren Emerson Hendershot and Joyce Elfretta Hayworth-Hendershot of Parkdale. He grew up and attended schools in the Parkdale/Hood River area. He was a friend to all who knew him.
Tye did seasonal work in the logging industry and worked scraping metal during the off seasons. His claim to fame was his ability to sharpen a blade of any kind scissors, knives, saws — you name it Tye could sharpen it. He enjoyed many outdoor activities. Tye often spoke of a guiding job he did in Montana; he took a liking to riding horses on the guiding trips and "laughingly said he missed his calling; he should have been a cowboy." Tye also enjoyed hunting, prospecting, fishing and riding four-wheeler motorcycles. After a serious motorcycle accident left him with limited mobility, he could not do as much as he used to do, but he still offered to help where he could.
On Oct. 31, 1985, Tye married Lori Burge-Hendershot. Tye and Lori had two children, son Eric Emerson Hendershot, 29, of Tygh Valley, Ore., and daughter Cassie Lou Ann Hendershot, 27, of Grand Ronde Ore.; three grandchildren, Tyler Hendershot, 10, John Hendershot, 2, Jayden Hendershot, 1, and one grandchild not yet born.
He is survived by five sisters, Shirley Hendershot-Crowley of The Dalles, Ore., Lauren (Millie) Hendershot-Nordstrom of Moyie Springs, Idaho, Dolly Hendershot-Shasteen-Long of The Dalles, Ore., Dolores Hendershot of Tucson, Ariz., and Laura Hendershot-Bowling of Florida. He is also survived by three brothers, Loren Hendershot of The Dalles, Port Washington, Ben and spouse Rita Hendershot of Parkdale, and Daniel Hendershot of Richland, Wash., as well as many nieces, nephews, and friends.
Tye was preceded in death by his father Loren Emerson Hendershot, mother Joyce Elfretta Hayworth-Hendershot and sister Mary Linda Hendershot.
Celebration of life and reception to be held at the Mt. Hood Town Hall on July 8 at 6 p.m., with Rev. John Harvey officiating, followed by fellowship time, to share memories and light refreshments.
Memorial donations can be made in care of Ben Hendershot, 5795 Billings Road, Parkdale, OR 97041.
Arrangements are under the direction of Anderson's Tribute Center (Funerals • Receptions • Cremations), 1401 Belmont Ave., Hood River.
Please visit AndersonsTributeCenter.com to leave a note of condolence for the family.
Services for Clifton Tyler Hendershot
July 8, 2016

Celebration of Life: 6 p.m.
Mt. Hood Town Hall; followed by fellowship time, to share memories and light refreshments.