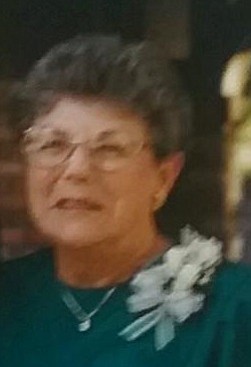 Dorothy Ellen McPherren
February 3, 1924 - June 23, 2016
Dorothy Ellen McPherren passed away June 23, 2016, in Newburg, Ore. She was born to Robert and Mattie Lee on Feb. 3, 1924, in Hood River, Ore. She was one of the first babies born in Hood River Memorial Hospital. She was the youngest of four children and even though her parents named her Barbara, her siblings called her Dorothy … a name that she legally adopted later in life. She attended Hood River High School and was a founding member of the local order of Rainbow Girls. In November 1942, she traveled to Vinita, Okla., to marry Glen McPherren, who was in pilot training. When he was assigned to the European theatre, she returned home to Hood River and The Dalles to live with her parents. Daughter Karen, was born in 1943 followed by daughter Jane in 1949.
After Glen returned home in 1945, they purchased a home in Hood River and became owners of a local business called The Sports Center. Dorothy and Glen managed both The Sports Center and its neighbor, Johnson's Shoe Store. Both of these stores were subsequently purchased by Weiby's, a small chain of clothing and shoe stores out of Silverton, Ore. During these early years, Dorothy worked in the stores and pursed her love of handcrafts, which included knitting, crocheting and eventually weaving. She and a friend, Evelyn Purnell, purchased a floor loom from Oregon City and made and sold hand loomed fabrics and linens.
The early years in Hood River were centered around friends and family. Extended family spent weekends at Lost Lake camping and fishing. The fishing trips eventually included trips to Canada to fish for sockeye salmon. She and Glen were active members of the "78" club. The "78" club began at St. Mark's Episcopal Church as a dinner/lecture group. The name referred to the combined ages of the couples and with time became a private supper club that rotated among the members' homes.
Dorothy lived the majority of her years in Hood River before moving to Newberg, Ore., in 2003. She was a member of Riverside Community Church and is survived by daughter, Karen (Dennis) Paddock of Spokane, Wash., and daughter, Jane Halbrook of Newberg. She is also survived by grandchildren Lee (Jennifer) Paddock, Christine (Christopher) Berg, Jeff Halbrook, Amanda (Jake Long) Halbrook and great grandchildren Zachary Paddock-Luscher, Lauren and Evan Berg, and Abby, Stein and Tearin Long.