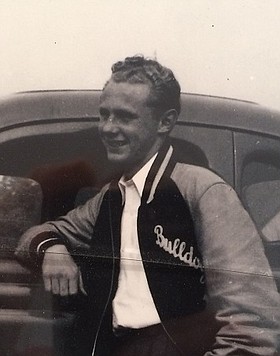 Kenneth C. Palmer
June 15, 1925 - March 15, 2016
Kenneth C. Palmer, age 90, passed away on March 15, 2016, surrounded by his two children, in Tigard, Ore. Ken was born in Fresno, Calif., on June 15, 1925. After discharge from the Navy at the end of World War II, Ken married Norma Davis and made his home in Odell, where he worked on the family orchard.
Ken served as chief of the Odell Volunteer Fire Department for many years. He later became the fire marshal. Following retirement, Ken and Norma moved to Newport, Ore., where they spent many years playing golf, fishing and crabbing.
In 2013, Ken moved to Beaverton to be near his daughter. Ken is survived by his sister, Dolores Frederick, daughter Terry (David) Womer and son Dennis (Cynthia) Palmer, grandchildren Michael (Marva) Womer, Zack (Erica) Palmer, and Chelsea (George) Connolly, and great grandchildren Rylie Womer, Lauren Womer, Andrew Palmer, Hayden Palmer, George Connolly III, and Cooper Connolly. No service is planned.