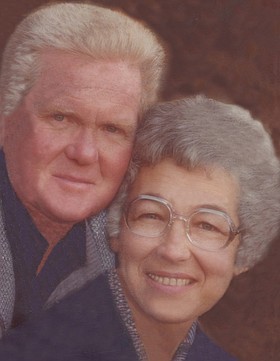 Leah Mary Spitzmesser
July 17, 1923 - February 25, 2016
Leah Mary Spitzmesser was the loving daughter of Chris and Lena Sommer of Oregon, Mo. She was born July 17, 1923, and passed way Feb. 25, 2016, after an extended battle with dementia.
Leah went to school in Oregon, Mo., and earned her teaching degree from Tarkio College in Tarkio, Mo. She taught elementary school for 30 years in California and Oregon.
Leah married Jack Spitzmesser in 1948 in her hometown of Oregon, Mo. They moved to California, where Leah taught school while Jack completed his degree at UCLA. After Jack's graduation, they moved to Hood River, Ore., where they both taught school and operated a 40-acre fruit farm. After many years in Hood River, they retired to Salem, Ore.
Leah and Jack adopted three children — Victoria, Roxanne and John — and enjoyed their growing family of grandchildren and great grandchildren. Leah and Jack were truly devoted partners for 68 years, a model of love and togetherness.
Leah loved traveling, visiting family, and backpacking, hiking and camping in the Sierra Mountains in California, the Cascades in Oregon, the Swiss Alps and many other mountains in Europe.
Leah was a true Methodist, working in the church as a teacher, organizer or participant. She was always available for others with a hand up, a beautiful smile, or just a hug. The most important feature of her life was the love of family and children.
To celebrate Leah, just give to others in need.