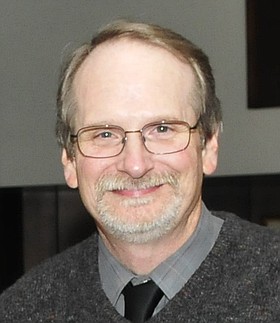 William C. Meyer
October 23, 1956 - March 16, 2016
William C. Meyer passed away at home on March 16, 2016, with his family by his side. Bill was born on October 23, 1956, in Portland, Ore., to Ray and Carol Meyer. When Bill was young, the family moved to Hood River, Ore., where he lived until he graduated from high school. Bill attended Hood River Valley High School and graduated in 1976. After graduation, he moved to Gig Harbor, Wash., where he received an Associate of Science in Welding and Metal Fabrication in 1980 from L.H. Bates Vocational Institute. He then moved to the Portland area, where he received an Associate of Science in Autobody and Paint in 1983 from Clackamas Community College. Bill was an autobody technician for over 30 years and worked for many autobody shops throughout the Portland area. Most recently, he worked for Heitzman Body & Paint, Inc. in Beaverton, Ore.
Bill built and raced many cars, trucks and 4x4s and was very proud of the many trophies he won. He was also devoted to the world of off-roading. Some of the clubs he belonged to were the Outcast Club and Piston's Wild Motorsports. Bill was a consistent fixture of Piston's Wild Motorsports since the very beginning in 2007 and had been supporting the sport for decades prior to finding a home with the club. Bill was instrumental in working with the Oregon Department of Forestry in developing the 4x4 trail system in the Tillamook State Forest. Bill loved those trails and spent much of his spare time developing the system in the early years and he continued to support the trail system throughout the remainder of his life.
Bill is survived and will be greatly missed by his father Ray (Arlene) Meyer, sister Debbie Snodgrass, brother David (Romy) Meyer, sister Kathy (Mike Bradford) Frisbey, nine nieces and nephews, and a great niece and a great nephew. He is also survived by his stepfather, David Conlee, stepsiblings Jill (Trent) Harrison, Paula (Greg) Costanzo, Chris (Shashana) Conlee, Julie (Nick) Mechikoff, and Kristi (Brent) Thomas, and aunt Diane Gause. He was predeceased by his mother, Carol Conlee.
A celebration of life will be held on Monday, March 28 at 4:30 pm at the Walters Cultural Arts Center, 527 E. Main Street, Hillsboro, Ore. To light a candle in memory of Bill or leave a message for the family, visit Crown Memorial Center online at www.anewtradition.com.

Services for William C. Meyer
March 28, 2016

Celebration of Life: 4:30 p.m.
Walters Cultural Arts Center, 527 E. Main Street, Hillsboro, Ore.