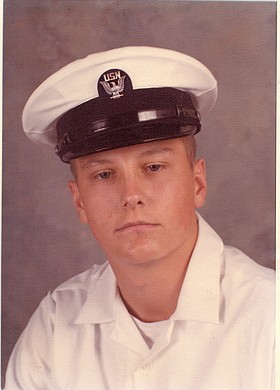 John Howard Phillips, Jr.
January 3, 1957 - May 1, 2016
John Howard Phillips, Jr., passed away peacefully at home after a long illness on May 1, 2016. John was born to John Howard Phillips, Sr., and Mary Lou Browning on Jan. 3, 1957, in Vancouver, Wash. He grew up in Vancouver and was a longtime resident of Hood River, Ore.
Military Services are planned for 2 p.m. on Wednesday, May 11 at the Willamette National Cemetery, 11800 SE Mt. Scott Blvd., Portland, Ore.
John is survived by his son, John Howard Phillips III of Fairfax, Va., his mother and stepfather, Mary and Von Berry of Vancouver, his brothers James, Mark and Matthew Phillips, and his beloved sister Julie Phillips. John was blessed with many much-loved nieces and nephews. He was especially proud of his niece Robin Ng, when she became the first member of the family to earn a graduate degree, and his niece Sierra Schafer's college graduation next year. He was preceded in death by his father.
John was a proud Navy veteran and known to all family and friends as "Big John." He loved fishing, the Seahawks, music and motorcycles.
His family wishes to thank Tricia Stevens of the Hood River County Veterans' Service Office and Jean-Marie Davis for their courage and kindness.
In lieu of flowers or donations, John's family requests that you honor his memory by volunteering to support veterans in your community.
Arrangements are under the direction of Anderson's Tribute Center (Funerals • Receptions • Cremations), 1401 Belmont Ave., Hood River. Please visit AndersonsTributeCenter.com to leave a note of condolence for the family.

Services for John Howard Phillips, Jr.
May 11, 2016

Memorial service: 2 p.m.
Willamette National Cemetery, 11800 SE Mt. Scott Blvd., Portland, Ore.