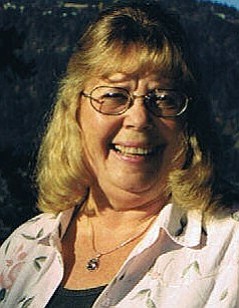 Maxine Emma Mellenthin Bulick
Husum, Wash.
February 3, 1937 - September 24, 2016
Maxine Emma Mellenthin Bulick was born to Max Friederich Mellenthin and Hilda Bertha Wuersching Mellenthin in Hayward, Calif., on Feb. 3, 1937. Our beloved mother and friend departed this life peacefully in Husum, Wash., on Sept. 24, 2016, at the age of 79, surrounded by her family.
Maxine is survived by her three children and their spouses, Howard Bulick (Caitlin Cray), Bruce Bulick (Leisa), and Alison Gilroy (Dave), grandchildren Brandi and Justin Gilroy, Beau and Devin Bulick, and Eddy Bulick, and sister Jeanie Addis, brother Ted Mellenthin and their children and grandchildren.
Maxine was raised in Hayward and began working at her father's insurance agency while in high school.
She was married to Jerry Oscar Bulick from 1954 to 1986; they raised their family in California until a move to White Salmon in 1972. Maxine began working at McCoy Holliston Insurance, followed by many years at the Trout Lake School, and then again with McCoy Holliston during which time she earned her insurance agent license.
A celebration of life will be held in the spring.
The family asks that remembrances be sent to the Trout Lake Community Foundation, PO Box 322, Trout Lake, WA 98650, or to Providence Hospice, 1630 Woods Court, Hood River, OR 97031.