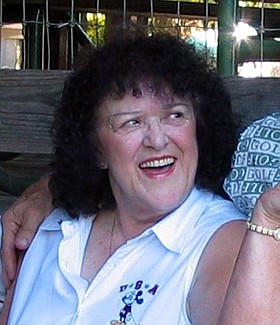 Lillian Mae Magee
Corvallis, Ore.
November 2, 1928 - November 2, 2016
Lillian Mae Magee, 87, of Corvallis, Ore., passed away on Nov. 2, 2016, at her home surrounded by family.
Lillian was born to Galen and Madge (Simpson) Bowlby on Nov. 23, 1928, in Hood River.
While attending Hood River High School, Lillian excelled at athletics. She was so dominant on the girls' basketball team, the boys' varsity coach tried to recruit her for his team. In one track meet, she participated in eight events, two of which she hadn't trained for, and won all except one of them (shotput), in which she came in second.
Lillian married World War II veteran Brick Magee in 1948 in White Salmon, Wash. They lived in various cities in Oregon and Washington following his construction career until his death in 1972. During those years, Lillian worked various part-time jobs while raising a family of four. At the age of 52, she moved to Corvallis and bought The Workhorse clothing store in Philomath. A year later, she purchased The Sugar Plum clothing store in Corvallis. Five years later, she founded a second store, The Sugar Plum Too, in Tigard. Lillian enjoyed working with people and was an incredible salesperson. She once sold a customer the boots off her feet! She retired at the age of 80.
She loved family gatherings, camping, fishing and boating in the Pacific Northwest with her children and grandchildren.
Lillian was preceded in death by her parents, husband Wallace J. "Brick" Magee, brothers Wayne and Vernon Bowlby, and sister Nancy Worth, all of whom were raised in Hood River.
She is survived by her brother Robert Bowlby; four children, Nancy (Don) Boatwright, Mike (Claire) Magee, Patrick (Loni) Magee and Debby Reger; grandchildren Kevin and Bryan Kelly, Jeff Boatwright, Wyatt, Gabe, Kurtis, Nathan and Carlie Magee, Peter and Graham Stokes, and James and Miles Magee; and great-grandchildren Jasmine and Violet Kelly.
A graveside service is planned this upcoming May in Hood River.