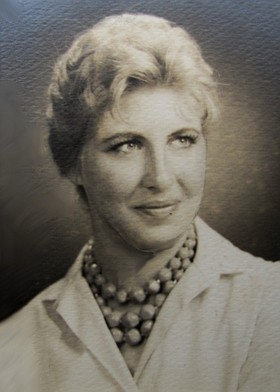 Rene Denny
May 21, 1938 - November 7, 2016
Rene Denny passed away suddenly in her home on Nov. 7, 2016. She led a full and varied life and was always curious about the world and people around her. She was born in Kalispell, Mont., on May 21, 1938, and was the oldest child of her large family.
In her youth, she rode horses and won a few buckles barrel racing in the local rodeos. In the 1960s, she lived in Southern California and was proud of her work on military grade electronic equipment. She also spent plenty of time on the beach with her surfing friends and at the local jazz clubs, where she was able to hear Jazz greats like Anita O'Day and discovered her love for Edith Piaf and Miles Davis.
She later returned to Montana and wed Wayne Denny. Their similar mischievous sense of humor kept them together throughout their adventurous lives. In retirement from her career in Real Estate, the pair bought and ran a small restaurant in Waldport, Ore., where they met many good friends and kept busy while enjoying the seaside. They then retired to a less demanding job of volunteering with the Oregon Parks Service and became park hosts at the EE Wilson Wildlife Refuge near Corvallis, Ore., and then Tollbridge Park in Parkdale, Ore. In Parkdale, the pair found a home and many dear friends.
Rene will be much missed by her surviving daughters, Rachel Denny of Beavercreek, Ore., and Diane Denny of Great Falls, Mont. A memorial will be held in Parkdale on Saturday, Nov. 19 at the Parkdale Grange.