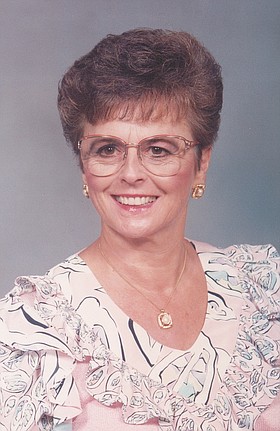 Verena Mae Heath
Albany, Ore.
March 14, 1938 - November 8, 2016
Verena Mae Heath, 78, of Albany, Ore., went to be with Jesus on Nov. 8, 2016.
Verena was born in Hot Springs, S.D., to George and Cleone (Powell) Schwartz. Her family moved to Hood River, Ore., shortly after her birth. She lived in Hood River until the age of 18, when she left to attend college in Santa Cruz, Calif. Verena met Dean Heath while attending Bethany Bible College in Santa Cruz, and they were married in Hood River on Dec. 12, 1959, and moved to San Jose, Calif.
Verena has always been very involved in church activities, with special emphasis on the missions and musical departments. She enjoyed singing in the Bethel Church choir in San Jose for 38 years. She also enjoyed being the pastor's secretary, mission's secretary, and other clerical positions at the church for a number of years. She loved working at the church. Verena enjoyed having many friends, anything musical, and also loved to travel. As a result, she and Dean travelled to many destinations around the world.
Verena is survived by husband, Dean Heath of Albany, daughters Renee Ferrante and Lynn Doty, who, with their husbands and five children, live in Roseville and Livermore, Calif. Verena was a wonderful mother to her two girls.
AAsum-Dufour Funeral Home is handling the arrangements (www.aasum-dufour.com).