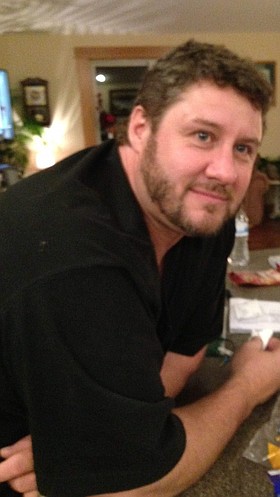 Sean Michael Kennedy
The Dalles, Ore.
September 9, 1968 - October 1, 2016
Sean Michael Kennedy, a resident of The Dalles, Ore., died tragically in a motorcycle accident on Oct. 1, 2016. Sean was born Sept. 9, 1968, and was only 48 at the time of his death.
Sean is survived by his wife Shari, son Jordyn, and step-daughter Aimee Thompson, granddaughter Brooke Thompson, parents Mike and Norma Kennedy, two sisters, Julie Swearingen and Jennifer Haynes, and many nieces, nephews, aunts, uncles, great friends and coworkers.
Sean was a devoted father and loved his family very much. He had an infectious smile an amazingly quick wit. He was a very smart, hard working man who was loved by many. He left us doing exactly what he loved, riding and spending time with his beloved son.
The service to honor his life will be held at 1 p.m. on Saturday, Oct. 15 at Anderson's Tribute Center, 1401 Belmont Ave., Hood River. A reception will follow at Anderson's and an additional celebration of his life will also be later, at 5 p.m. at Spooky's, 3320 W. Sixth St., The Dalles, to further visit with friends and family and share remembrances at Sean's favorite place to eat and have a beer.
Please visit AndersonsTributeCenter.com to share a memory or leave a note of condolence for the family.
Services for Sean Michael Kennedy
October 15, 2016

Memorial service: 1 p.m.
Anderson's Tribute Center, 1401 Belmont Ave., Hood River
Celebration of Life: 5 p.m.
Spooky's, 3320 W. Sixth St., The Dalles