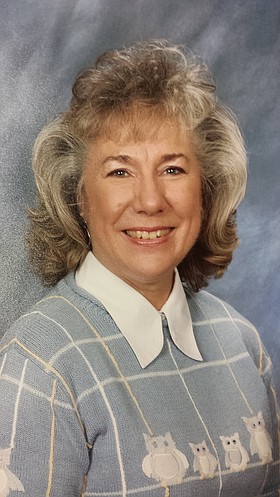 Jennifer Lee Ringlbauer
Mosier, Ore.
December 14, 1949 - October 11, 2016
Jennifer Lee Ringlbauer of Mosier, Ore., passed on Oct. 11, 2016, at home surrounded by her family. Jennifer was born Dec. 14, 1949, to Janvier T. and Barbara E. Lee in San Leandro, Calif.
Jennifer dedicated her life to family, friends and community. Jennifer's love of the outdoors was prevalent in all aspects of her life. Jennifer managed to divide her time between supporting her children as one of the first female boy scout masters and followed her love of horse riding with the Fort Dalles Riders Club and search and rescue with the "Wasco County Sheriff's Posse."
Professionally, Jennifer devoted 30-plus years as a loan adjuster helping families achieve their goals and dreams.
Jennifer is survived by her loving husband, William F. Ringlbauer Jr., of Mosier; twin sister Annabelle Lee of Rockville, Md.; children Donald E. Ringlbauer and wife Dana, David S. Ringlbauer and wife Lynette, Andrew W. Ringlbauer and wife Silvia, and Lynda D. Ringlbauer; grandchildren Atticus Ringlbauer, Cody Magnuson, Lorelay Berry, Konner Berry, Gerald Wagner, Ryan Ringlbauer and Samantha Ringlbauer.
Arrangements are pending under the direction of Anderson's Tribute Center (Funerals • Receptions • Cremations), 1401 Belmont Ave., Hood River.
Visit AndersonsTributeCenter.com to leave a note of condolence for the family.