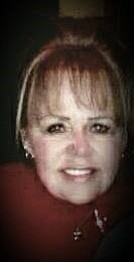 Sandy Steele Lindland
Kelso, Wash.
December 31, 1946 - October 8, 2016
Sandy Steele Lindland, 69, of Kelso, Wash., was born Dec. 31, 1946, and passed away on Oct. 8, 2016, at home with her husband and two daughters at her side.
Sandy was born to Alice and Dewey Steele in Minot, N.D. At the age of 6, she moved and settled in Longview, Wash., with her parents and sister, Sharon, where she grew up. She attended Olympic Elementary and went on to graduate from R.A. Long., class of '64.
After school, she spent her career in the telecom industry, working first for Pacific Bell as an installation tech in and around the Portland Metro area, and then becoming a business representative for many years for General Telephone. She came to Hood River, Ore., to join the United Telephone team, which later became Sprint. In the late 1980s, she was decided to pursue her passion of teaching. She enrolled in Toast Masters, taught herself classroom principles for business and went on to round out her career as an instructor for Sprint's University of Excellence for 25 years. She taught in Hood River's call center, and then transferred to Sprint's Central Point Call Center. She retired in 2006.
After retirement, she and her husband, Gary Lindland, relocated from Central Point to Kelso to be closer to family and to reconnect with childhood friends. They followed their lifelong dream of owning classic cars and spent much of their time rescuing daschunds, going on trips and being together with family, something Sandy loved.
Sandy was active in her class activities, spending time with RAL gals each spring at the beach and serving on the scholarship committee for the R.A. Long class of '64. In addition, she did a lot of volunteering — before and after retirement — as a Hood River County School Board member, Reach to Recovery advocate, Alzheimer's Association coordinator, and with Hospice.
Everyone who knew Sandy would tell you that she never met a stranger.
Her infectious smile and welcoming arms were open to everyone she met.
She always had a story to share and a reason to make everyone who knew her feel loved and her family was everything to her.
She is survived by her husband, Gary Lindland of Kelso, daughters and sons-in-law Lisa and Cory Cliffton of Kelso, and Danita Henry and Robert Herigstad of Portland, son Brian Lindland of Texas, grandkids Cody, Shanel, Olivia, Jessie, Emmy, and Erin, and six great grandkids, along with many other relatives and close friends all over.
A celebration of life and memorial is planned for 11 a.m. on Saturday, Oct. 22 at the First United Methodist Church in Kelso.
Memorial contributions may be made to the Cowlitz County Humane Society or to the Longview Hospice.

Services for Sandy Steele Lindland
October 22, 2016

Celebration of Life: 11 a.m.
First United Methodist Church in Kelso, Wash.