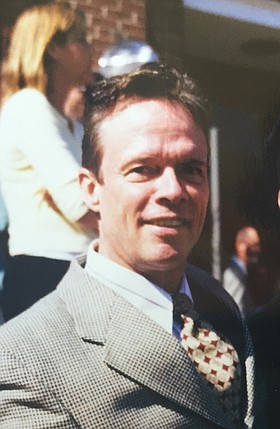 Robert Brevard
Hood River, Ore.
December 26, 1943 - August 27, 2016
Robert Brevard passed away Aug. 27, 2016, at Brookside Manor in Hood River, Ore., after struggling with Alzheimer's disease. He was born Dec. 26, 1943, and was 72 at the time of his passing.
Robert was an active and driven man. He was a passionate enthusiast of many outdoor sports including sailing, long distance running, skiing, mountain biking, SCUBA diving, kayaking, golf and hunting.
He simply loved being outside and active, but was often driven to take his activities to a higher level. He was a competitive sail boat racer on Pewaukee Lake, a marathoner and then an ultra-marathoner, even completing several 50-mile races in a single year. He skied in the Birkebeiner ski race and biked in the Chequamegon mountain bike race at a time that sport was in its infancy. He shared these activities with his sons and instilled an indelible love of outdoor pursuits in them from an early age.
He also had a passion for learning and working with his hands. He was a dentist by training and learned to love the art of dentistry even up to his retirement. He also undertook multiple ambitious construction and renovation projects in the homes he lived in, preferring to do as much of the work himself as time would allow. He also ventured into boat building and mechanics of old cars, trucks and tractors. Bob was never afraid to jump into a new project and was always excited to learn something new.
He is survived by his two sons and their families, along with his brother: Ryan, Marianne and Athelea of Hood River, and Mathew, Julie, Vivian and John of Wayland, Mass., and his brother Larry Ballsieper of Lutz, Fla.
Arrangements are under the direction of Anderson's Tribute Center (Funerals • Receptions • Cremations), 1401 Belmont Ave., Hood River.
Please visit AndersonsTributeCenter.com to leave a note of condolence for the family.