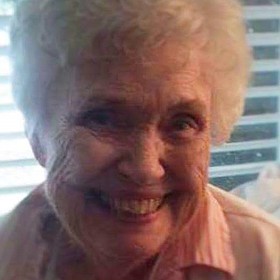 Judith Sondra (Hague) Moisio
Albany, Ore.
April 19, 1940 - September 18, 2016
Judith Sondra (Hague) Moisio, was born on April 19, 1940, in Hood River, Ore., to Harold and Ruth Hague. She passed away on Sept. 18, 2016, in Albany, Ore.
Judy is survived by her three children, Tonya Hill, Kelli Lemerande, and Dana Jeffers, as well as five grandchildren and 10 great grandchildren.
Judy will be missed, and will be especially remembered for her winsome smile and kind heart. She loved music and played the piano as well as taught it. She was an active member of the American Legion and volunteered there. She loved bowling, gardening, ceramics, road trips, and had many more passions. She worked at the U.S. Post Office for many years, and made many friends. She had lifelong friends out of Thorne Bay, Alaska, where she spent 17 years raising her family.
She remarried in 1984 and spent the next five and a half years working and living on a ranch in Chiloquin, Ore., until the death of her husband.
She spent the remainder years in Albany around her children, grandchildren, and great grandchildren.
Mom, Gram, Grammy, Aunt Judy, and Poopsie, you will be missed greatly. You will be in our hearts forever … until we meet again.