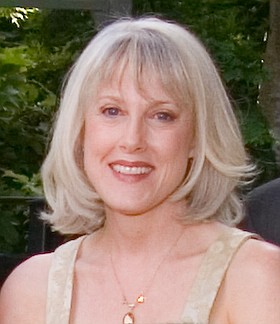 Maureen Gamba Regalbuto
Hood River
November 30, 1950 - March 29, 2017
Maureen Gamba Regalbuto passed away on March 29, 2017, after a brave battle with cancer. Maureen was born on Nov. 30, 1950, to Albert and Mary Gamba, and grew up in Alameda, Calif. After the loss of her mother at a young age, Maureen was primarily raised by her father, but also spent much of her childhood with her Irish grandparents, Katie and Patrick Guihan, and her aunt, Kathleen Kalish.
Maureen was the first in her family to go to college, and met the love of her life, Gary Regalbuto, at the University of California Los Angeles at the age of 19. Gary and Maureen would have celebrated their 45th wedding anniversary this June. They moved to Hood River in 1980, where they raised two daughters, Colleen and Kate. Maureen was a wonderful mother, spending lots of time with her daughters: reading stories, planning themed birthday parties, creating Halloween costumes, making up silly stories and jokes and doing all the things an excellent mom does.
She was also a dedicated teacher, and while raising her children and teaching fulltime, she earned a master's degree in teaching from Lewis and Clark College. Maureen touched the lives of many students during her 15 years working in the Hood River County School District, at both Mid Valley Elementary and Hood River Middle School. During her time at HRMS she formed a special bond with a student, Nichole, who became her third daughter.
Maureen loved creating art and painting and parlayed this love for aesthetics and beauty into a second career as an interior decorator. She enjoyed traveling and visited many countries throughout the world, taking trips with her husband, daughters, aunt and friends. Above all, her five grandchildren brought her a great deal of joy in her final years.
She is loved and survived by many, including her husband, Gary Regalbuto, daughters Colleen Regalbuto, Kate Getchis and Nichole Arguello, respective sons-in-law Jay Clark, Patrick Getchis and Tyler Arguello, and grandchildren Gianna "Gigi" Maureen Clark, Anthony Clark, Waylon Getchis, Xiaohua Getchis, and Sebastian Arguello. She is also survived by her aunt, Kathleen Kalish, father-in-law Santo "Sandy" Regalbuto, and her cousins, nieces and friends.
Maureen's family would like to sincerely thank the Gorge community for all the love and support they received throughout her illness.