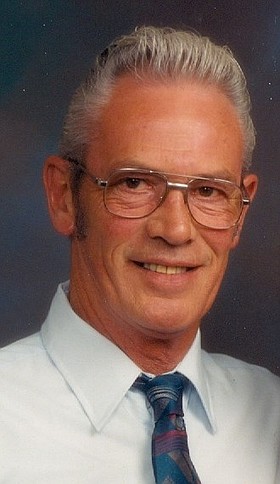 Leo "Johnny" Oliver Dillon
December 9, 1939 - April 8, 2017
Leo Oliver Dillon, also known as "Johnny," 77, died peacefully Saturday, April 8, 2017, at his home surrounded by family and friends.
He leaves his wife of 19 years, Janette Dillon (Hoff), his daughter Anita Dillon of Parkdale, daughter Vickie Schmidt (husband Rick Schmidt), son Darin Hoff, granddaughters Mackenzie Schmidt and Catelin McCarthy, and grandsons Michael Turner and Andy Schmidt, sister Lucille Worsham (Skip Worsham) nieces Michelle Bizek, Sheila Brown, nephews Curtis Worsham and Chris Worsham and numerous cousins, aunts and uncles.
He is preceded in death by his father Bill Dillon, his mother Verda Dillon, brother Joe Dillon, and son Joe Dillon.
Leo was born on Dec. 9, 1939, in The Dalles, Ore. In his early years, Leo grew up and attended school in Mosier, Ore., where he had a memorable childhood spent with siblings, cousins, and childhood friends and enjoyed any opportunity to regale fun tales of his boyhood. He graduated from Mosier High School and enjoyed sharing that he graduated in the top 10 of his class out of nine graduates.
Leo joined the Army in 1964 and was stationed in Korea with the 20th Ord Co(DS), Ft. Lewis Washington, Sixth Army. After Korea, he was stationed at Fort Lewis, Wash., where he met Regina Plaster and they were married in Stevenson, Wash. They moved to the Hood River Valley and eventually bought a home in Parkdale, where they raised their two children, Anita and Joe Dillon. Leo began a 32-year career with the U.S. Forest Service, working in road maintenance as a mastery equipment operator. His work was a source of pride and achievement through the utilization of his talent and skills.
Leo had a passion for not only his family and friends, but for old-fashioned fiddling, country music, restoring old cars, and working on various projects. He loved nothing more than the challenge of inventing, fabricating and engineering devices that were not only useful, but also potentially patentable.
He was exceptionally skilled at taking parts of other machinery and creating his own functioning mechanical solutions, even when he had to engineer them himself. He thrived in this type of environment and loved working in his shop at home or at work.
Leo's kindness to others was exceptional. He could always be counted on to lend a helping hand and would make time to visit friends and relatives. Leo didn't hesitate to jump in and offer his skills to his family and friends to help bring their projects to completion.
In 1998, he married Janette Hoff and together they achieved the completion of two homes, and enjoyed their love of music by taking dancing lessons and traveling to music festivals. In addition to spending winters in Arizona, they also enjoyed taking many back roads through a good portion of the United States, adding to their genealogy research where they met new family and friends.
But perhaps Leo will most be remembered for his radiant smile, his thoughtful words to others, a kind heart, his sense of humor, and witty comebacks. It's certain that his jokes and travel coffee mug will be missed.
In lieu of flowers, memorial contributions may be sent to Parkdale Fire Department in Leo Dillon's name.
A viewing took place on April 12 at Anderson's Tribute Center, 1401 Belmont Ave., Hood River. A memorial service was April 13 held at Anderson's Tribute Center, with graveside services at Idlewilde Cemetery, also in Hood River.
Visit www. AndersonsTributeCenter.com to leave a note of condolence for the family.