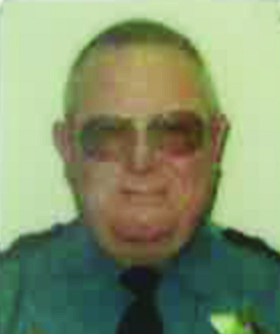 Michael F. Hakala
Gresham, Ore.
unknown - March 18, 2017
Michael F. Hakala, age 68, died on Saturday, March 18, 2017, at his home in Gresham, Ore., after a long better with COPD and diabetes.
Mike is survived by his wife, Leanna, and three children, Troy Hakala (Shayna), Jarred Hakala (Shannon) and Rian Hakala (Kristin). He also leaves behind six grandchildren, Taylor and Tristan (Troy), Kailey, Makiya and Elsie (Jarred), and Logan and Landon (Rian). Mike also leaves behind four stepchildren, Sydnie, Jade, Jaguar and Rafe, and two step great grandsons, Paxton and Colton. Mike is also survived by a sister, Barb (Hal) Hausinger, and brother-in-law Rodger Phillips (Violet).
Mike was a veteran of the Vietnam War and a retired Oregon State Trooper. He grew up in Parkdale, Ore., one of four children of William F. Hakala and Marjorie L. Hakala. As a child, he was taught a great work ethic on his family's farm. Mike had to feed the cows, pigs and chickens, and also pick strawberries and water the hay fields. As he grew older, Mike married Leanna K. Phillips and started their family.
Mike came home from elk hunting wanting to fulfill his lifelong dream of becoming a policeman. With support from his wife and family members, he completed written and physical tests and began his 25-year, lifelong dream career with the Oregon State Police. When OSP brought in motorcycles, Mike's other love of riding was fulfilled along with his career.
Mike enjoyed his camping trips, elk hunting and being with family. His favorite place was Timothy Lake, were he would spend hours out on the lake, enjoying the scenery and solitude.
There will be no services held, but a celebration of life will be this upcoming summer. His memorial plaque will be placed at the Parkdale Cemetery, along with a name plate at Willamette National Cemetery.