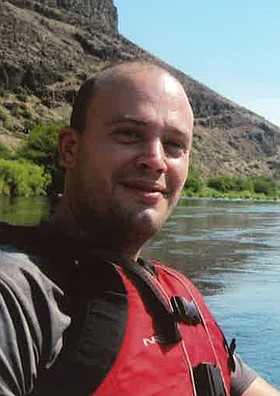 Quinton Truston Young
Milwaukie, Ore.
November 2, 1978 - April 3, 2017
Quinton Truston Young passed away April 3 at his home in Milwaukie, Ore. He was 38 years old.
Quinton was born Nov. 2, 1978, in Hood River, Ore., to parents Dale and Susan Young, and was the eldest of three siblings. He attended Hood River schools, elementary through high school. After high school, he studied computer science at Portland State University.
Quinton enjoyed helping people with computer problems and was always on hand if his parents needed a strong back for one of their projects.
He had a passion for computers and electronics, and he could often be found riding his bike, camping, hiking or picking huckleberries. Quinton was an avid reader, enjoyed listening to NPR, cooking, and playing video games with his nephew, Bowen.
At the time of his death, Quinton was working at Roseland Theater in Portland.
Quinton is survived by his parents, Dale and Susan Young, brother Justin, and sister Kelsey and her son Bowen. He was preceded in death by his grandparents, Joe and Dorothea Young and Merle and Iris Johnson.
There will be a celebration of life for Quinton on April 29 from 1-3 p.m. at West Side Fire Station No. 2, 4250 Barrett Drive, Hood River.
Remembrances may be given to The Children's Park, Columbia Gorge Casa or Anson's Bike Buddies, PO Box 63, Hood River, OR 97031, or donate a book to the Hood River Middle School or Westside Elementary libraries.
Services for Quinton Truston Young
April 29, 2017

Celebration of Life: 1 p.m. to 3 p.m.
West Side Fire Station No. 2, 4250 Barrett Drive, Hood River