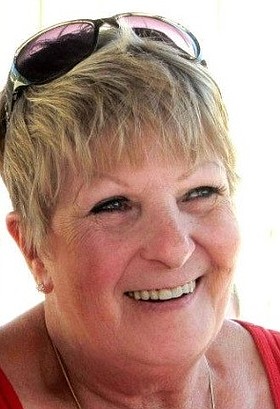 Renee Lauritsen Vickers
August 29, 1948 - March 12, 2017
Renee Lauritsen Vickers, age 68, passed away on March 12, 2017, in a Springfield, Ore., hospital. She was the daughter of Ernest and Velma Lauritsen, born at the Hood River hospital on Aug. 29, 1948. She attended schools in Odell and Dee, and graduated from Wy'east High School in 1966.
Renee was married to Tom Vickers and lived in Yakima, Wash., and later divorced. She then moved to San Diego, Calif., to live with her daughter and family.
She is survived by her daughter, Tammy (Bill) Lovins, three grandchildren, Burke (Kimberly) Draheim, Tommie Draheim and Brandice (Rich) Freer, and great granddaughter Brooklyn. She is also survived by her mother, Velma James, brother Kerry (Cindy) Lauritsen, aunt Fran Kruse, two stepchildren, Jimmy and Tina Vickers, and numerous cousins, nieces and nephews.
Renee was predeceased by her father, three brothers and one sister, and stepfather.
Memorial services are being held at Tucker Road Baptist Church on Saturday, April 22 at 2 p.m., with a reception following.
Services for Renee Lauritsen Vickers
April 22, 2017

Memorial service: 2 p.m.
Tucker Road Baptist Church