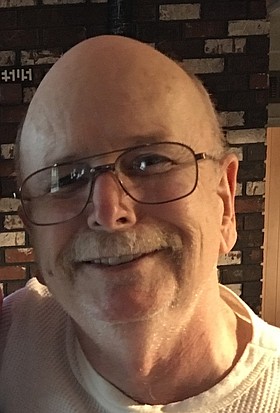 Paul Dewayne Henson
November 8, 1948 - April 22, 2017
"15-2, 15-4 and there ain't no more!"
This cribbage-loving man may not be present on this earth anymore, but his memory is pegged in the lives of those whom he loved and who loved him. Paul Dewayne Henson was the second child of Betty Mae Melton and Paul Jay Henson, born Nov. 8, 1948, in Nampa, Idaho. He spent his youth in places like Carson City, Nev., and Council, Idaho, before landing in the Hood River Valley. He graduated from Hood River Valley High in 1967 and then proudly served his country as a member of the U.S. Air Force.

After his stint in the military, he married Stephany Skog, where they spent the next 20 years growing their family of six children. In the end, the marriage waned, but the two remained close for the sake of the kids. Paul had a few additional relationships that helped create meaning and value for him.
Paul spent his working life in lumber sales, working for Krieg Millwork, Tum-a-Lum Lumber, Milwaukie Lumber, DeWalt and, shortly after retiring, he took a job in security, valuing hard work. Another source of pride was becoming the caregiver for his father, Papa Jay, during the last several years of his life. This experience helped reestablish connections with all of his family.
Paul loved all sports. His baseball career began and ended in Little League when he was voted the team's best second baseman. Although he has been an avid Seahawk and Mariner's fan, nothing compared in his book to watching the endless sporting endeavors of his grandsons. Many local umpires and officials will notice quieter stands with the loss of this boisterous spectator. Beyond sports, this walking encyclopedia had an affinity for westerns, honky-tonk music, and mid-day naps. Of course, he would always wake for his nightly Jeopardy session and weekly rounds of WWE. Alex Trebek was like a 12th sibling for him.
Speaking of siblings, he is survived by Lauralee Hopkins, Frankie Flemming (Scott), Judy Fokakis (Art), Steve Kaley (Marta), Annie Fischer Simmons, Candy Fischer, George Fischer (Debbie), Darla Davis (Dale), and Jacob Fischer (Luciana). He is also survived by his children James Henson, Sasha Shropshire (Gary), Holly Webster (Troy), Cameron Henson, Shawna Schleif (Andrew), and Joy McKinnis. He is also survived by 10 grandkids and two great grandchildren, as well as many nieces and nephews. He was preceded in death by his parents, Betty Melton Moore, Paul Jay Henson and Ann Henson, and two brothers, Hank and Jim Keckler.
At the ripe age of 68, he skunked many of us by leaving before his time on April 22, 2017. Dad, grandpa, uncle, brother, tall talesman, we love you, we miss you; you will be remembered.
A celebration of life service will be held at Tucker Road Baptist Church, 1455 Tucker Road, Hood River, on May 6 at 11 a.m., with a lunch reception to follow. Memorial contributions may be given in Paul's name to support the local Hood River FOE No. 2150 (The Eagles FOE No. 2150, PO Box 326, Hood River, OR 97031).
Arrangements are under the direction of Anderson's Tribute Center (Funerals • Receptions • Cremations), 1401 Belmont Ave., Hood River. Visit www. AndersonsTributeCenter.com to leave a note of condolence for the family.
Services for Paul Dewayne Henson
May 6, 2017

Funeral: 11 a.m.
Tucker Road Baptist Church, 1455 Tucker Road