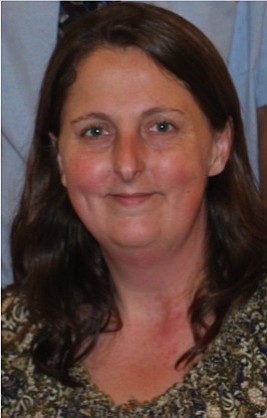 Rhonda "Auren or Ren" Lea Mitchell
Hood River
June 30, 1978 - April 21, 2017
Rhonda Lea Mitchell, also known as Auren or Ren, was born in La Grande, Ore., on June 30, 1978. She passed away in Hood River, Ore., on Friday, April 21, 2017.
Rhonda is survived by her four sons, Alan, Logan, Nathan and Ryan, also of Hood River, her mother, Jurja Lyne Mitchell of La Grande, and various aunts, uncles and cousins.
Rhonda lived in the Hood River area for the past 10 years, where she and the boys became members of Immanuel Lutheran Church. Both her and the boys love their church family. She grew up with a deep love of animals and a special passion for horses. She spent her growing up years in La Grande training, riding and showing horses.
Rhonda was an avid and talented artist, voracious reader and expert "Hannah" crafter. If she decided she wanted to learn new things, nothing would stop her.
But above all else, her major love and passion was her four boys. She was mother, teacher, and friend to her beloved sons, Alan, Logan, Nathan and Ryan, all their lives. She devoted her life to them as an amazing and loving mother. Rhonda will be dearly missed by not only her sons, but by all of us who knew her and loved her. We all take comfort in knowing she is home in heaven with her Lord and Savior Jesus Christ.
A memorial service will be held for Rhonda on Saturday, April 29 at 4 p.m. at Immanuel Lutheran Church, Ninth and State, Hood River. A reception potluck will immediately follow the service. Everyone is welcome. Please call the church at 541-386-3046 for further details.
Arrangements are under the direction of Anderson's Tribute Center (Funerals • Receptions • Cremations), 1401 Belmont Ave., Hood River.
Visit www. AndersonsTributeCenter.com to leave a note of condolence for the family.

Services for Rhonda Lea Mitchell
April 29, 2017

Funeral: 4 p.m.
Immanuel Lutheran Church, Ninth and State