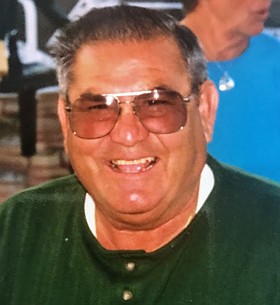 Billy Richard Vann
The Dalles, Ore.
October 14, 1929 - July 20, 2017
Billy Richard Vann passed away peacefully at his home in The Dalles, Ore., on July 20, 2017, surrounded by loving family and friends after a long battle with dementia at the age of 87.
Billy was born Oct. 14, 1929, in Eucha, Okla., to Elsie and John Vann. He lived in Hood River, Ore., during his marriage to Sally Price and had two children. He owned and operated his own logging truck business.
In 1969, he started Jack's Body Shop in the Dalles. Billy met and married Otilia Geiser. They enjoyed winters in Yuma, Ariz., fishing, golfing and dancing.
Billy retired in 1989; after suffering a severe stroke, he turned the body shop over to his son, Vince.
He is survived by his son, Vince Vann and wife Barbara, sister Sue Lavoie, step-daughter Gloria Geiser, grandchildren Lisa Rowland (Scott), Erik, Asja and Ricky Rodriguez and Liz Nelson (Tony), great grandchildren Colton (Charlee), Meghan, Madison, Acasia, Carter, Brooklyn, Tameron, Cadence, Tristan and Ethan, great great granddaughter Blaklee, and numerous nieces, nephews and friends.
He was preceded in death by his wife of 44 years, Otilia Vann, his lovely daughter Vickie Birge, parents John and Elsie Vann, brothers Wesley, Grover and Leon Vann, sister Joan Guenther, grandson Justin Horrell and nephew Timothy Lavoie.
A celebration of life will be held at 1 p.m. on Saturday, Aug. 19 at The Columbia Gorge Discovery Center, 5000 Discovery Drive, The Dalles.
Services for Billy Richard Vann
August 19, 2017

Celebration of Life: 1 p.m.
Columbia Gorge Discovery Center, 5000 Discovery Drive, The Dalles