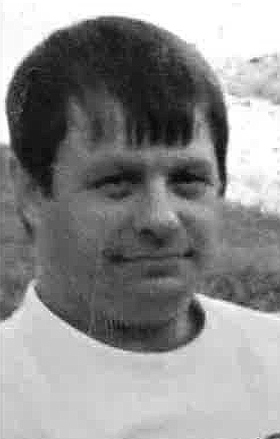 Rodney Ray Van Riper
May 1, 1967 - August 15, 2017
Rodney Ray Van Riper passed away at 7:19 p.m. on Aug. 15, 2017, at Providence Hood River Memorial Hospital from complications from lung cancer at 50 years young.
Rodney was born May 1, 1967, at the Hood River Hospital to Earl and Rose Van Riper.
Rod was a simple, easygoing, non-materialistic individual who people always liked. He was always willing to give time to friends and family, and will be deeply missed.
When younger, Rod was a guitarist in a rock and roll band and performed in many concerts. His father was supportive of his music interest and often hauled band equipment to their events. In later years, he found comfort playing his guitar and smoking Marlboro cigarettes.
Rod graduated from The Dalles High School in 1986, then went on to attend Mt. Hood Community College, graduating in 1992 with a degree in hazardous removal.
Rod never married, nor had any children, but had several long-term girlfriends.
In recent years, all Rod wished for was to spend Thanksgiving and Christmas with his mother; sadly, that never happened.
Rod is survived by his mother, Rose Van Riper, The Dalles, father Earl Van Riper, Hood River, and two older brothers, Rick Van Riper and Rory Van Riper.
Rod was the youngest of the Four R's and the first to pass on.
Recently, his brother Rick was caring for him and trying to keep him comfortable.
Rod attended church at times with his longtime best friend Tonya Krizman and prayed to God to enter the Kingdom of Heaven.
The family would like to gratefully thank all the people from Cottage-Center of Living, where Rod went weekly, and had many friends, giving him peace of mind. Also sincere thanks to Providence Hospice and all the wonderful people who helped Rod to the end of his life.
Private memorial for Rod will be held at The Cottage in The Dalles on Friday, Aug. 25. A private funeral service will be held at the time of Rod's father's passing at Idlewild Cemetery in Hood River, at his grandparents Lloyd and Pearl Van Riper's vault, where father and son will have their final resting place.
Support and share information about the winnable tobacco battle at www.cdc.gov/tobacco.