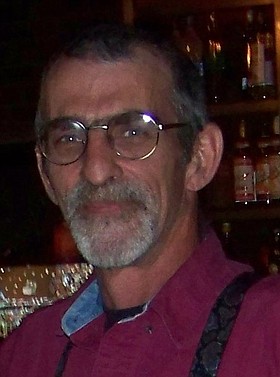 Michael A. Wishart
Kalispell, Mont.
December 31, 1956 - February 5, 2017
A former resident of Parkdale, Ore., Michael A. Wishart passed away on Sunday, Feb. 5 at his home in Kalispell, Mont.
Mike was born in Hood River, Ore., and lived with his family in Parkdale. He went to school at Hood River High.
He started his working career at the saw mill in Odell and continued there for several years. He then worked for a flooring company and followed that company to Kalispell, where he continued to work until his passing. He loved Montana because he loved being a part of a small town and loved to hunt. His favorite pass time was wood working and snowmobiling.
He will be laid to rest in Hood River at Idlewild Cemetery with his parents, Harry and Melba Wishart. Mike is survived by sisters Linda Bryant of Kent, Wash., and Judy Wilson of Wilsonville, Ore., and brother Tom Wishart of Oregon City, Ore.
Condolences may be sent to Linda Bryant, 25739 135th Ave. SE, Unit 8, Kent, WA 98042, Judy Wilson, 11711 SW Jamaica, Wilsonville, OR 97070, or Tom Wishart, 15560 So. Beaverglen Dr., Oregon City, OR 97045.