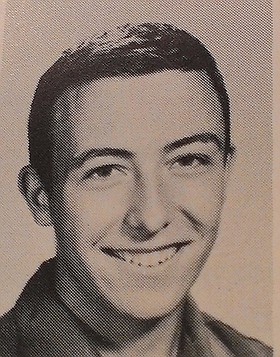 Robert "Bobby" Warren Marsh
Portland, Ore.
August 26, 1946 - January 24, 2017
Robert "Bobby" Warren Marsh, age 70, passed away peacefully Tuesday, Jan. 24, 2017, in his sleep at Portland Adventist Hospital in Portland, Ore. Bobby was born Aug. 26, 1946, in Hood River, Ore. to Bob and Stella Marsh. Bobby attended Parkdale Grade School and later graduated from Wy'east High School in 1965. Bobby enlisted in the Marines soon after graduation and was honorably discharged in April 1972. Shortly after his discharge, he developed an illness that prevented him from being able to work fulltime. Eventually, he was not able to work and required full-time assistance for the remainder of his years.
Even as his disease progressed, he enjoyed recounting life on the farm, located south of Parkdale, with his parents and his two brothers. He was especially gifted in his ability to repair cars and farm equipment. He could talk about most any subject but mainly car mechanics. He loved being with his sisters, Donna and Mary Kaye, who were close to him especially in his later years.
Bobby was preceded in death by his parents and his two brothers, Ron and Randy.
Bobby is survived by his sisters, Donna Marcus and Mary Kaye Moyer, nephews Russ, Dave, Ron, Philip and Steve, and nieces Deanna and Laura. A memorial service will be held at Willamette National Cemetery on Feb. 22 at 11 a.m. Donations may be made to The Shriner's Hospital for Children, www. shrinershospitalsforchildren.org/ locations/portland.
Services for Robert Warren Marsh
February 22, 2017

Funeral: 11 a.m.
Willamette National Cemetery