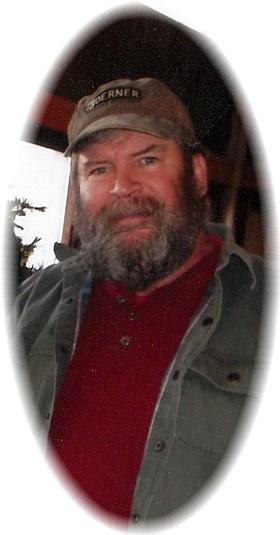 Michael "Mike" George Lynn
May 7, 1955 - February 17, 2017
Michael "Mike" George Lynn was born on May 7, 1955, in Astoria, Ore. His love for family and nature has kept him along the Columbia River of Oregon his whole life. Mike has lived in Astoria, Clatskanie, Rainier, Mosier and The Dalles.
Mike grew up in Clatskanie, Ore., in Murray Hill on a family farm and loved the many adventures he had with his family, fishing, hunting and camping or going to the mountains. His family moved to Woodson, Ore., when Mike was in the sixth grade and graduated from Clatskanie High School in 1973. He then went to work for Marine Fisheries in Astoria and took temporary jobs in Alaska and New Mexico.
Mike has been known around town for the careful work and skill he has used to build and refurbish homes, the town swimming pool, Kmart and many, many other projects of carpentry that have spanned 30 years. Mike's most recent employer was Matthew Koerner at Saka Woodworking. In all Mike's construction endeavors, he was incredibly depended upon for his expertise, reliability and attention to fine detail. Mike is going to be sorely missed in his field.
In the early 1980s, Mike was in the pole barn business. It was during this time that he met his wife of 26 years, Sondra "Sandy" Brownstein, who survives him. They met in the town of Woodson, Ore., while she was tutoring his niece. Teacher and carpenter — they met through his sister Colleen, Sondra's hairdresser. They loved camping in Oregon, especially running the dogs and going to yurts at the beach. Their first date was at the Sandcastle Contest in Cannon Beach, Ore. Going "antiquing" was another passion Mike and Sondra shared. Together they raised chickens, pigs and cows. In addition to a full-time job as a carpenter, Mike was a serious gardener and together they harvested beautiful vegetable gardens and fruit trees. Mike took enormous pride in his cacti plants. Mike's creativity and the work of his hands can be seen in all aspects of the family's 10-acre farm.
Mike is survived by his daughter CheyAnne "Shy" Noel. They enjoyed fishing together and also sharing their love of their family dogs, one of Mike's beloved pastimes. With Casey Thornton, Shy's fiancé, they watched and shared many movies together. Casey and Mike enjoyed passionate discussions about a wide variety of life topics.
Mike, a man of few spoken words, poured so much attention into his pets, plants, family and building projects. Every time of year and season was special to Mike because of their own wonderful recreational opportunities in the hopes of filling the freezer with meat or fish. Mike spent his childhood and adult years with his cousins, aunts, uncles, nieces and nephews and his hunting and fishing buddies, enjoying the great outdoors in Oregon, Alaska, Maine and Montana.
Mike was preceded in death by his devoted mother Delores Lynn, his sister Dawna Johnson and many close family members. He is survived by his father George Lynn of Troy, Mont., his sister Colleen and Larry Narkaus, also of Troy, and his sister Cindy and Dan Owings from Astoria. Mike is also survived by many cousins, nieces and nephews that will miss him dearly.
A celebration of life will be held at the Fireside Room of The Dalles' Civic Auditorium in The Dalles, Ore., on Sunday, March 26 at 1 p.m. The celebration will include a potluck, so please think about bringing an item that reminds you of your relationship and good times with Mike. The family would love for you to share your memories with them.
Donations in Mike's memory can be made to the charity of your choice, especially to those related to nature and wildlife.
The family is seeking digital and other photographs of Mike's life for a video tribute that will be shown at the celebration of life event.
Please contact Casey at caseyjthornton@gmail.com for more information or to send photographs.
Mike lived a really beautiful life doing all the things he dreamed of with the family and friends he loved. Visit www. AndersonsTributeCenter.com to leave a note of condolence for the family.
Services for Michael George Lynn
March 26, 2017

Celebration of Life: 1 p.m.
Fireside Room of The Dalles' Civic Auditorium in The Dalles, Ore.