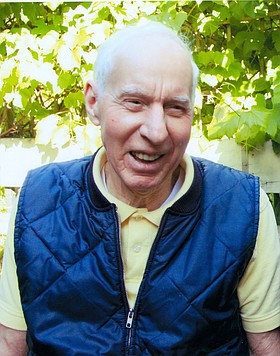 Donald Leigh Moore, Sr.
Hood River
March 12, 1929 - December 20, 2016
Donald Leigh Moore, Sr., of Hood River, Ore., passed away on Dec. 20, 2016, at Portland Providence Hospital after an emergency surgery.
He was born in Syracuse, N.Y., on March 12, 1929, to Darwin and Grace Moore. He grew up mostly in Burt, N.Y., assisting on the family farm. He joined the Navy in February 1947, and served as a Radarman aboard ship with an honorable discharge in February 1950. He married Francis Ehrstein on Jan. 27, 1951, in Newfane, N.Y., followed by the birth of their son on Jan. 6, 1952.
After working five years at Ferguson Oil Company as the service manager in New York, he moved to Hood River in April 1963 and worked for the Texaco Distributor until starting Moore Heating Service in April 1967.
He was involved in an oil tank explosion in January 1978 and after recovery from those injuries, continued in business until May 1990, when he retired.
His wife, Francis, passed away in 1986.
After retiring, he continued to live in Hood River while spending the winters in Casa Grande, Ariz.
He is survived by son Donald Moore, Jr., Hood River, grandchildren Alan Moore, Portland, Ore., and Sara Michelotti, Lake Oswego, Ore., great grandchildren Brandon, Lily, and Nova Moore, Lyle, Wash., nephew Kevin Moore, Underwood, Wash., great nephews Michael and Jordan Moore, Beaverton, Ore., step grandchildren Joe Conway, Zac Conway, and Tara Smith, Beaverton, and great step grandchildren Rhea Fitzer, Austin Conway, Kailee Conway and Kiara Conway, Beaverton.
Memorial donations can be made to the Hood River Valley Adult Center.
Arrangements are under the direction of Anderson's Tribute Center (Funerals • Receptions • Cremations), 1401 Belmont Ave., Hood River.
Visit www. AndersonsTributeCenter.com to leave a note of condolence for the family.