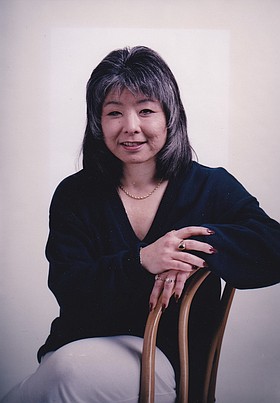 Susanne Susie Endow
Eugene, Ore.
December 27, 2016 - October 19, 1951
Susanne (Susie) Endow, beloved sister and friend to many, passed away on Dec. 27, 2016, in Eugene, Ore. She was born on Oct. 19, 1951, in Hood River, Ore.
Susie studied art at Portland State University and the University of Oregon in Eugene, and was conferred a BA in 1973 by the University of Oregon School of Architecture and Allied Arts. She worked at the University of Oregon in the Business Affairs/Property Control Office as a University Property Control Specialist before retiring.
After suffering severe strokes in 2008 and 2009, she was cared for by her friend, Jane Poe, together with Connie, Barb and Brock at the Hearts of Gold foster care home in Eugene. She loved her nieces and nephew and grandnieces and grandnephews, who will miss her dearly.
Susie enjoyed traveling and went on several cruises. She was fond of cats, caring for those without homes in her neighborhood.
She was preceded in death by her father, Sho Endow, Jr., and her mother, Aya Endow, and is survived by sister Shirley Cree and brother Terry Endow, both of Hood River, and sister Sharyn Endow, of Durham, N.C.
The family wishes to offer a special thank you to Terry Kimball, physical therapist, who visited Susie twice a week for six years at the foster home.
In lieu of flowers, donations may be made in Susie's name to Arts in Education of the Gorge (www. gorgeartsined.org) or Columbia Center for the Arts (especially art and culture of Japan; www.columbia-arts.org), or a pet shelter of your choice.