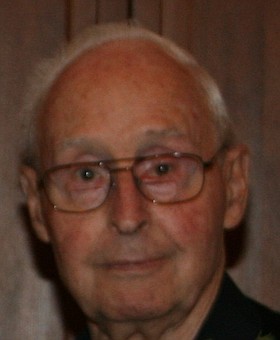 Murray Rosselle Crosby
Hood River, Ore.
August 20, 1916 - January 10, 2017
Murray Rosselle Crosby of Hood River, Ore., passed away peacefully on Jan. 10, 2017, at Providence Hood River Memorial Hospital surrounded by loved ones and his companion of 23 years, Frances Chambers.
He was born in Odell, Ore., on Aug. 20, 1916, to Don Crosby and Violet Masiker Crosby of Odell, Ore. He was preceded in death was his brother Bryce and sister Melva.
In 1934, Murray enlisted in the U.S. Army and was Honorably Discharged in 1938. He married Alma Reynolds in 1941, and they were married for 49 years, until Alma passed away in 1993. They had four sons, Jay, Richard, Don and Darel, eight grandchildren, 10 great grandchildren and two great great grandchildren.
Murray worked at many jobs, including a gas station in Hood River, Radio Cab Company in Portland, and drove for Dart Bus and Grey Line Bus. He loved to drive and drove all over the U.S. many times. He was still driving his car up to his 100th birthday.
His service will be at 10 a.m. on Saturday, Feb. 4 at Lincoln Memorial Funeral Home, 11801 S.E. Mt. Scott Blvd., Happy Valley, OR 97086; 503-771-1117.
Murray will be interred next to his wife Alma Crosby at Lincoln Memorial Cemetery in a private burial.

Services for Murray Rosselle Crosby
February 4, 2017

Funeral: 10 a.m.
Lincoln Memorial Funeral Home, 11801 S.E. Mt. Scott Blvd., Happy Valley, OR 97086; 503-771-1117