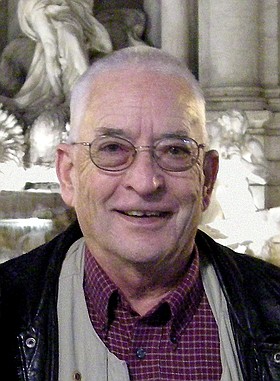 Royal Franklin Ewing
Hood River, Ore.
April 11, 1937 - January 20, 2017
Royal Franklin Ewing passed away on Jan. 20, 2017, in Hood River, Ore. He was born in Boise, Idaho, on April 11, 1937, to Ray and Hazel Ewing.
He joined older brother Raymond and sister Elaine in a family actively involved in Christian service. Together, the Ewing family regularly attended worship and supported the outreach program of the Christian Church Disciples of Christ. His early education included several years in a one room school in a rural area of the state. He graduated from high school in Nampa, Idaho, in 1955.
While still a high school student, Royal began working with his father building and repairing county roads. This experience led to membership in the Operating Engineers Union as a finish blade operator. These skills helped finance degrees at Northwest Christian College, The University of Oregon and finally the School of Theology at Claremont, Calif.
Royal followed the path of his older brother and sister, enrolling at Northwest Christian College. He met fellow student and future wife Joan Wilson (from Mosier, Ore.) in his junior year at NCC and they were married in December 1958.
Son Robert Franklin was born while serving their first pastorate in Tacoma, Wash. Richard Forrest, and Randall Foster, joined the family while Royal pastored Christian churches in Brownsville and Alvadore, Ore. He continued his education at the University of Oregon, receiving a Masters in History in 1968.
After three years at Claremont Seminary in southern California, the family moved back to Eugene, where Royal joined the faculty at NCC teaching history and later serving as Dean of Students.
A lifelong dream was fulfilled when easy access to a glider field among the green acres in the Willamette valley gave Royal the opportunity to take flying lessons and become a licensed glider pilot.
Pastorates in Salt Lake City, Utah, and Albuquerque, N.M., completed his 35-year service in the Christian Church Disciples of Christ ministry.
Royal renewed his membership in the Operating Engineers Union after closing his years of Christian ministry. He worked in hazardous waste cleanup at Los Alamos Labs for several years while Joan completed her teaching career with Albuquerque Public Schools.
Retirement brought the Ewings back to Hood River to join family and enjoy the beautiful valley close to Joans' birth place. Royal enjoyed membership in the Hood River Lions Club, volunteering for SMART Reading, the food bank, and the warming shelter. He was also blessed along with Joan to find a wonderful vibrant and alive new church home at Riverside Community United Church of Christ.
He is survived by his wife Joan, sister Elaine, sons Robert (Elizabeth), Richard (Susan), and Randy (Jana), 11 loved and cherished grandchildren and one beloved great granddaughter.
Services are to be held at Riverside Community Church on Saturday, Feb. 4 at 3 p.m. In lieu of flowers the family suggests memorial contributions be made in Royal's name to the Lions Club Sight and Hearing Foundation or Riverside Church Youth Program.

Services for Royal Franklin Ewing
February 4, 2017

Funeral: 3 p.m.
Riverside Community Church