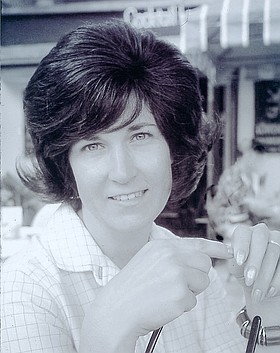 Barbara Summers
April 10, 1933 - January 24, 2017
Barbara Summers passed away peacefully Jan. 24, 2017, at her home in Hood River, Ore., at the age of 83.
Barbara was born in the small prairie town of Winner in south central South Dakota, and moved with her family to Hood River in the early 1940s, where she went to school and grew up. In 1958, Barbara moved to Nevada, where she met a career military officer. They were married and lived at a number of military installations in the Western U.S. and Tokyo, Japan, where Barbara caught the travel bug. She traveled to a number of exotic destinations throughout the Far East. Not long after her return to the United States, Barbara again found herself living overseas — in the Middle East. Living in the country of Iran allowed her to broaden her travel experience there as well as Israel, Greece, and island hopping around the Mediterranean. Upon her return from overseas, she made her home in Fort Worth, Texas, and became a travel agent. For the next 20 years, Barbra sold and accompanied tours worldwide. Travel destinations as varied as Europe, Africa, the former Soviet Union, China, India, Australia, Central America and others became her forte. She encountered many different cultures and languages that broadened her understanding of people around the world.
After retirement, she and her husband made annual visits to Hood River. Surviving a near terminal bout with cancer in 1999, they decided to make their permanent home in Hood River. Barbara loved flowers and had a natural talent for flower arrangements. She enjoyed cooking and giving dinner parties for large extended family gatherings, especially at Christmastime.
Barbara is survived by Don Summers, her husband of 56 years, son Christopher Phelps, daughters Valerie Grant, Cathi Harper, and Patricia Summers, six grandchildren and five great grandchildren.
Arrangements are under the direction of Anderson's Tribute Center (Funerals • Receptions • Cremations), 1401 Belmont Ave., Hood River. Visit www.AndersonsTributeCenter.com to leave a note of condolence for the family.