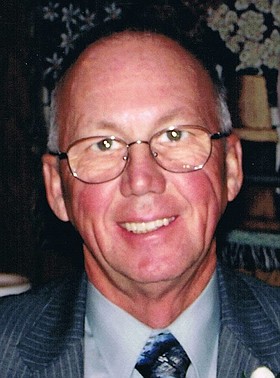 Vurel William Cloninger
Goldendale, Wash.
May 3, 1941 - January 26, 2017
Vurel William Cloninger, age 75, passed away on Jan. 26, 2017, at his residence in Goldendale, Wash. Vurel was born in Glen Allen, Mo., to Floyd and Florence Cloninger on May 3, 1941.
He is survived by his wife, Nancy J. Evans Cloninger, son Ken Cloninger and his wife Angie, daughter Marla Denny and her husband Tom, grandchildren Derek Denny, Jeanna Hall, Kasey Cloninger, Kendra Cloninger, Nikita Cloninger, and McKenzie Cloninger, and six great grandchildren. He is also survived by his brother Truman Cloninger and his wife Betty, sister-in-law Dorothy Cloninger and brother-in-law Basil Underwood. He is preceded in death by his father and mother, Floyd and Florence Cloninger, his sisters Mildred Underwood and Grace Cloninger, and brother Oren Cloninger.
A viewing visitation will be at Spencer Libby & Powell Funeral Home Chapel, The Dalles, on Friday, Feb. 3 from noon to 6 p.m. Funeral services to be held at Truth Tabernacle, 1331 Tucker Road, Hood River, Ore., on Saturday, Feb. 4 at 1 p.m.
Spencer Libby & Powell Funeral Home in care of arrangements.

Services for Vurel William Cloninger
February 3, 2017

Viewing: noon to 6 p.m.
Spencer Libby & Powell Funeral Home Chapel, The Dalles

February 4, 2017

Funeral: 1 p.m.
Truth Tabernacle, 1331 Tucker Road, Hood River