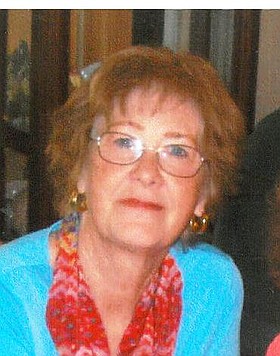 Donna Joy Wilson
Salem, Ore.
August 14, 1944 - June 29, 2017
Donna Joy Wilson was born on Aug. 14, 1944, in Hood River, Ore., to Donald and Neola Walker. She died at home in Salem, Ore., on June 29, 2017, at the age of 72.
Joy is survived by her husband of 52 years, John Wilson, her son Jeff Wilson of Bend, Ore., her mother Neola Walker of Hood River, sister Gloria Wilcox of Portland, Ore., brother Pat Walker of Parkdale, Ore., grandson Bruce Lane Strange of Bend and numerous nieces and nephews. She was preceded in death by her son Jay Wilson in 1985.
Joy graduated from Wy'east High School in Hood River in 1962. She married her husband John in 1964 in Parkdale, and they moved to Salem in 1964, where she lived until her death.
Joy worked for the Department of Revenue until her retirement in 2001.
She enjoyed spending time with family, thrift store shopping, traveling, and doing word find and suduku puzzles.
A celebration of Joy's life will be held on Friday, July 7 at 1 p.m. at Howell Edwards Doerksen Funeral Home. Private interment will be at Belcrest Memorial Park in Salem.