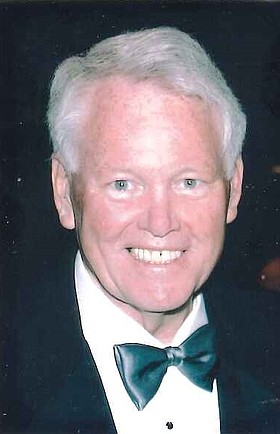 David D. King
Leawood, Kan.
unknown - June 13, 2017
David D. King, 81, of Leawood, Kan., passed away June 13, 2017.
Dave was born and raised in Cleveland, Ohio. His parents were Donald and Katherine (Briggs) King. Dave attended the University of Dayton, where he graduated as valedictorian of his class.
Upon graduation, Dave's love of the sea and ships led him to join the Coast Guard. Soon after, he married Janice Herbert and they moved to Hawaii, where he served three years.
After Dave's discharge from the Coast Guard, he and Jan moved back to Ohio, where he began his extensive career in the telecommunications industry. He spent 13 years working for Ohio Bell, then joined United Telecom as vice president of operations. Seven years later, Dave was promoted to president of United Telecom in the Northwest.
In 1986, they moved to Kansas City, when he became president of the Midwest Group. Three years later, he was elected to executive vice president of Sprint Corp. His responsibilities included human resources, technology and strategic planning. After 32 years in the telecommunications industry, he retired from Sprint in March 1992.
Dave continued his community involvement after retirement. His activities included vice chair of the Governor's Advisory Committee on Children and Families, chair of the Kansas Innovation Corp, chair of the board of trustees at Baptist Medical Center, and board member of Health Midwest, Baptist Lutheran Medical Center and Lawrence Regional Technology Center.
Dave is survived by his wife of 59 years, Jan, three children, Carrie Belt, Shelly Walker and Matt King, four grandchildren, Thomas and Kelsey Belt, and Alison and David King, one great-grandchild, Hunter, and one brother, Paul King (wife Jane). He was preceded in death by his parents and sister, Ann Rouch.
His family will always remember his honesty, integrity, wonderful smile and positive outlook on life.
A celebration of life will be held Sunday, July 30 at Hallbrook Country Club, 11200 Overbrook Road, Leawood, from 1-3 p.m. Father Nicholas Rouch will be memorializing Dave at 1:30 p.m. In lieu of flowers, donations can be made to the Alzheimer's Association Heart of America Chapter at www.alz.org/kansascity.