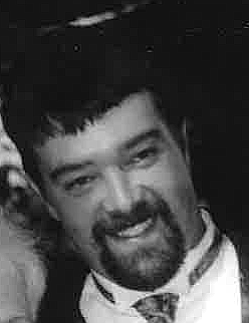 James "Jamie" Lee Byers
October 18, 1972 - July 16, 2017
James "Jamie" Lee Byers was born Sept. 18, 1972, in Canyonville, Ore. He was 44 years old at the time of his death from a very aggressive form of cancer on July 16, 2017.
He loved camping, fishing, and anything done in the mountains, rivers, lakes and oceans. Jamie loved barbecuing, eating, helping and socializing with friends and playing horseshoes.
Jamie is survived by four daughters, Brittany (Jason) Ambers, Ashley Byers (Kade), Emily Byers and Ahleeah Byers, one grandson, Isaiah Ambers (the apple of his eye), his parents Dale and Lynda Byers, and birthmother Becky Blackenship.
Services are planned for Friday, Aug. 4 at First Baptist Church of Odell, 3081 Odell Highway, at 11 a.m. A pot luck will follow, with sandwiches and salads provided.
The family requests no flowers, but any contributions for cancer research would be much appreciated. Make checks out to First Baptist Church of Odell, PO Box 167, Odell OR 97044, and they will be forwarded to OSU Knight Cancer Institute.

Services for James Lee Byers
August 4, 2017

Memorial service: 11 a.m.
First Baptist Church of Odell, 3081 Odell Highway