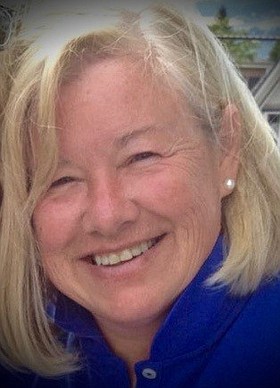 Randalyn Nickelsen Clark
September 4, 1951 - June 6, 2017
Randalyn Nickelsen Clark passed away June 6, 2017, surrounded by the family that she loved following a long and courageous battle with ovarian cancer.
A memorial service will be held at 1 p.m. on July 22 in Hood River on the Nickelsen Orchards farm, located at 1029 Tucker Road. Family and friends are invited to attend and celebrate her life and many contributions to others.
Randy was born in Hood River on Sept. 4, 1951. Throughout her lifetime, she was an admired daughter, mother, grandmother, sister, aunt, spouse, friend, champion Western horse rider, lover of Golden Retrievers and cats, and singer. Her spirit will live long in the memories of the many people that she loved, helped and guided. In Tigard, Tualatin, Gresham, Portland, Corvallis and other communities, Randy served as a leader, volunteer, role model and friend to countless young people, none of whom could get youthful misdeeds past her knowing eyes.
Randy was well noted for her off-road Jeep excursions in the hills surrounding Black Butte in Central Oregon. She also regularly took friends and her Golden Retrievers, Cooper, Clancy, or Boone, on long Jeep rides in the foothills around Mount Hood, the mountain she climbed and on whose slopes she taught downhill skiing as a teenager.
She worked professionally throughout Oregon as a journalist, educator, public relations and marketing executive, non-profit manager and partner in a large, family pear orchard in Hood River.
Randy was born to Bob and Bette Nickelsen. Her father, stepmother, Shirley, and brother, Chris, survive her. Randy was married April 5, 1975, to Steve Clark, who she met while working at Oregon State University. The Clarks have two sons, Colin and Conor, who Randy guided to be good and caring men. Her greatest days in life were the weddings of Colin to Tiffany and Conor to Lauren, and the birth of her grandson, Eliott, on July 5, 2015. Randy was born to be a grandmother. She and Eliott became well known on social media for Randy's video postings of their exploits as she cared for Eliott on days she called "Nana Wednesdays."
Several sisters-in-law, brothers-in-law, nieces, nephews and other relatives also survive Randy.
Randy was a champion Hood River County 4-H equestrian rider; worked at the Hood River News throughout high school; and with friends started a folk group that to this day still gathers once or so each year to sing and laugh about old times. Randy attended Willamette University for two years after graduating from Hood River High School in 1969. At Willamette, she sang and travelled to Europe with the Willamette Choir. As a junior, she transferred to the University of Oregon, where she graduated with a degree in journalism. While in school, Randy worked as a production manager at the UO student newspaper. Upon graduating, she worked for a year at Oregon State University before starting her career in community journalism at the Tigard Times in July 1974.
The Clarks were married in April 1975 and moved to Pendleton, where Randy taught journalism at Blue Mountain Community College; worked at a prominent law firm; and worked part-time at the local daily newspaper. In 1977, the couple moved to West Linn as Randy began teaching at Clackamas Community College.
Randy's career in communications flourished at an early age as she directed marketing and communications for the YMCA of Columbia-Willamette throughout Portland and later launched her own agency: Nickelsen Clark Advertising and Public Relations. Among her professional achievements was unveiling to the nation and the world the quality of the budding Oregon wine industry in the 1980s as manager of the Oregon Wine Advisory Board.
Ever the journalist, Randy joined husband Steve in 1996 by purchasing Community Newspapers Inc., the Westside Portland-area newspapers where she once worked as a young professional.
Randy always viewed her sons, Colin and Conor, as her greatest achievement. As a parent, she raised them with love, encouragement, firmness and the expectation that they would be accountable and treat others with fairness and respect. Along the way and through her sons, Randy became a surrogate mother and close friend to many young men and women, who received hugs, support and tough love when needed. On many a night, the Clark house was filled with unrelated "sons and daughters," who Randy always made time to care for and nurture.
As her boys attended Tigard schools, Randy served as community, school and youth sports leader and fund-raiser. She was a silent, but constant reminder to many men that women actually knew more about how to get just about any job done right and more completely than most men. In fact, beginning as a teen, Randy was an early advocate for women's rights and social justice.
Randy later displayed her care and concern for young women serving as the alumni adviser for the Alpha Chi Omega sorority at Oregon State. Along with other volunteers, Randy helped provide an emphasis on strong academics, philanthropy, community service, and appropriate social behavior for hundreds of sorority members through the years. The sorority and its members now are considered among the best at OSU.
In her honor, the Alpha Chi Omega sorority has created an academic scholarship for qualified women. Contributions to this scholarship can be made in her memory to the Alpha Chi Omega Sorority – Chi Chapter, 310 N.W. 26th Corvallis, OR, 97330 (please note contributions as being for the Randalyn Nickelsen Clark Academic Scholarship).
Randy's battle with ovarian cancer began in April 2014. Consistent with her character, Randy immediately took on learning about the disease as her occupation, and she engaged in a relentless commitment to help support education, discovery and research. Bravely, she would hold the hands of her OHSU doctor, Koen De Geest, urging him to work quickly — not to save her own life — but to find a way to diagnose the disease earlier and provide for treatments to save the lives of other women in the future.

Services for Randalyn Nickelsen Clark
July 22, 2017

Memorial service: 1 p.m.
Nickelsen Orchards farm, located at 1029 Tucker Road, Hood River