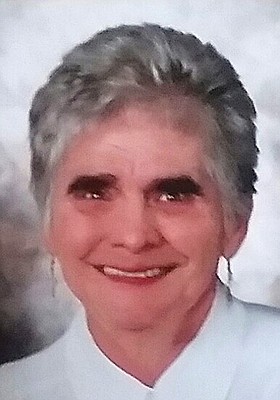 Dorothy Gill
November 21, 1934 - March 21, 2017
It is with sadness that Dorothy Jean (Brookshier) Gill passed away on March 21, 2017, in Burnaby, British Columbia, after a very lengthy and courageous battle with COPD. She was born Nov. 21, 1934.
Dorothy is survived by her loving husband, Larry Gill, and her children Debra (Dan), David, Terrie (Keith), Dianne (Guy), Len, Howard, Sherry, and Ritchie, and many grandchildren and great grandchildren.
Dorothy was born in Blue Ridge, Ill. Her family moved to Hood River, Ore., during World War II, where she attended school and graduated in 1953. Dorothy married her first husband, Wayne Brookshier, and they moved to Georgia while he served his country in the U.S. Army. Their children, Debra and David, were born there. They moved back to Oregon and lived in The Dalles, where daughter Terrie was born, before they settled in Beaverton, Ore. Wayne passed away in 1976 of heart disease.
In 1977, Dorothy moved to Canada, where she married Larry and resided in Burnaby. They explored the Pacific Northwest together, sharing their love of nature in all its beauty. They also enjoyed the company of their extended families and many friends.
In memory of Dorothy, please donate to the charity of your choice.