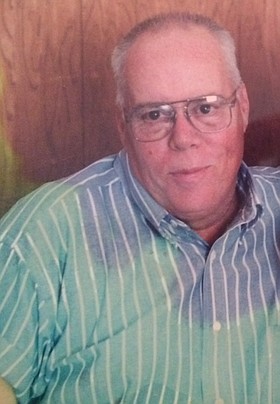 Michael Simpkins
Parkdale, Ore.
April 25, 1949 - June 19, 2017
Michael A. Simpkins, beloved son, brother, husband, dad, uncle, grandpa, great grandpa and friend, died on June 19, 2017, at the shack on the hill (home) in Parkdale, Ore., surrounded by his family. Michael was born on April 25, 1949, to Robert and Jean Simpkins in San Francisco, Calif.
Mike was 11 years old when his family moved from California to Parkdale. His family owned a beautiful ranch in the upper valley, where Mike grew up. He loved those years working on the ranch. During Mike's high school years, he enjoyed being part of the FFA. Mike graduated from Wy'east High School in 1967. When his family moved back to California, Mike chose to stay in the upper valley and lived with his relatives, Dewey and Connie Lester. Some of his happiest memories were living and working on their dairy farm. After high school, Mike joined the Army in February 1969 and served his time in the Vietnam War as a helicopter gunner. He was awarded numerous medals and commendations for bravery and exemplary service to our country.
After serving in the Army, Mike returned to Parkdale and started a family. He raised two daughters, Katie Jo and Jennifer. He worked at the Upper Hanel's Mill for 35 years and ran his own haying business. Mike spent many summer days cutting hay in his blue Ford tractor … often along with his kids, as he showed them the ropes. Mike also worked at NORCOR for seven years serving as a juvenile detention officer.
Mike met his bride, Jane Simpkins, in 1996 and they married in 1998 at Jedediah Smith Redwoods State Park, in Crescent City, Calif. They were surrounded by family and friends. Mike's pride and joy was his family. He loved watching his children and grandchildren grow up. Mike brought fishing poles to the hospital when each grandchild was born in order to ensure each one learned how to fish from the start. He took his family on numerous trips camping around Oregon and California. He enjoyed teaching his grandchildren to fish, boat, chop wood, make camp fires, gold pan, ride ATVs, shoot 22s and cuss words.

Surviving family includes his wife Jane Simpkins of Parkdale, children Katie Jo Elmer (Jason) of Hood River, Ore., Jennifer Simpkins-Hooper of Hood River, Cody Taylor of Parkdale, Wendy Jones (Cody) of Vancouver, Wash., sisters Terry Simpkins of Salem, Ore., and Dauline Farlow of Parkdale, grandchildren Bradly Elmer, Austin Elmer (Haley), Dexter Hooper, Scotty Hooper, Jody Taylor (Autumn), Christian Taylor, great granddaughter Aubrey Elmer, nephews Brian Farlow (Juanita), Kelly Lockwood (Kim), Rob Lockwood and Rob Howell, and family Kay and Dexter Parton.
He was preceded in death by Robert Simpkins, Bob Farlow and his dog Gruffers.
The family would like to thank Heart of Hospice for their support and great care they provided Mike in his final weeks of life.
In lieu of flowers, memorial donations can be made to Heart of Hospice, 2621 Wasco St., Hood River.
Goodbyes are not forever. Goodbyes are not the end. They simply mean I'll miss you … until we meet again.