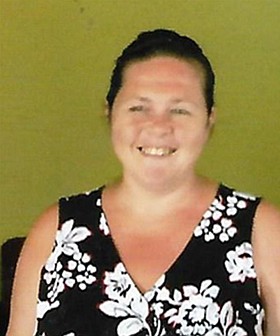 Crystal Marie Dexter
Clear Lake, Calif.
May 28, 1981 - January 26, 2017
Crystal Marie Dexter, age 35, left this life on Jan. 26, 2017, in Clear Lake, Calif., of complications related to a seizure disorder.
Crystal is survived by her children, Austin Dexter, age 16, Jerimiah Batcheldor, age 9, and Jasmine Batcheldor, age 7, of Anderson, Calif.; her mother, Cecilia Jane Mauzey of Hood River, Ore.; brothers Rocky Dexter and Adam Harvill and sisters Trinity Hamilton, Felicia Windham and Helen Windham, all of Oregon; and by many aunts, uncles and cousins. She was especially close to her favorite aunt, Rita Hendershot, of Parkdale, Ore.
Crystal was preceded in death by her father, Hayden LeRoy Hamilton, of Idaho, and her grandparents, Clifford and Celia Dexter of Hood River, Moffett Hamilton of Idaho and Ketura Flanigan of Washington.
Crystal was born on May 28, 1981, in Hood River, Ore., where she spent her early years and attended school, except for a period when she lived in Hermiston, Ore., with her father. Crystal acquired the nicknames "Sweetie" and "Pistol" at a very young age and they followed her throughout her adult life. Sweetie was the sweet little girl who loved to cuddle up on your lap with a warm blanket and a book, whereas Pistol was just the opposite, full of spit and vinegar and you did not want to be on the receiving end of her anger.
Crystal lived most of her adult life in California. Crystal was happiest when she was with her children. She had a playful nurturing sprit, she loved to garden barefooted, letting her toes mingle with the earth, and also loved fishing and camping. Crystal never turned away a stray animal in need of care. Crystal's life ended suddenly and her untimely departure leaves an unfillable void in the lives of those who knew her.
A celebration of Crystal's life with reception is planned for 2 p.m. on March 17 at Anderson's Tribute Center (Funerals • Receptions • Cremations), 1401 Belmont Ave., Hood River. Everyone is welcome to attend and celebrate Sweetie's life. The family would like to thank you in advance for any contributions made in her memory. Memorials can be made directly to Anderson's Tribute Center or given directly to family members.
Visit www. AndersonsTributeCenter.com to leave a note of condolence for the family.